Thank you, In-Kind Donors!
Over the past two months, Houston Methodist has been overwhelmed by hundreds of generous in-kind donations benefiting our front line care providers.

From Girl Scout cookies, pizzas, hot meals and sweet treats to hand sanitizer and water, we are grateful for the thoughtfulness and compassion behind each in-kind donation. Every warrior in the fight against COVID-19 needs an ally standing beside them, and we're so glad that's YOU! Thank you

—

we deeply appreciate you!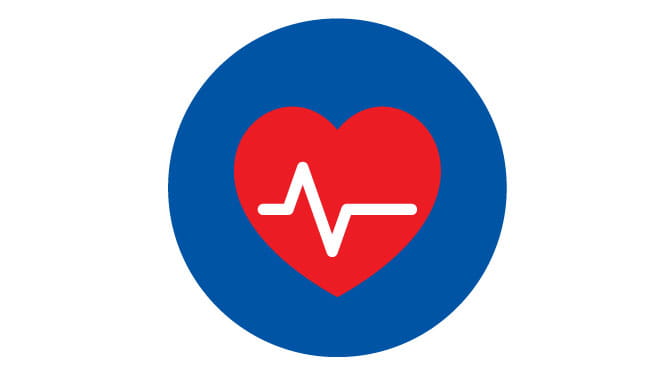 Thank you to these generous In-Kind Donors
Anonymous (7)
The '401 Table and Tap
5 Point Credit Union
Abandoned Little Angels
Abel Design Group
AeroCare
Aflac Local Office - Houston, Texas
Aflac Spring Branch/Team Relentless
Airis Poke & Ramen;
Asian Americans in The Woodlands;
Asian Chamber of Commerce - Houston;
North Houston Chinese Association;
The Woodlands Chinese Cultural Center;
The Woodlands Chinese School
Dr. S. Benjamin Albright, Dr. Steven Gordon and Houston Methodist Institute for Reconstructive Surgery
Amy Allen
Chaitanya Alli, MD
Alonti Café & Catering Kitchen
American Addiction Centers
Amoco Federal Credit Union
Anything Bling Boutique and The Bake Shoppe
Asian Americans Salute Frontline Heroes Committee
ATR | SmartProcedures /Grace and Elliott Lander
BDI Resources/Gilbert Santana
bellagreen - The Woodlands
George and Margaret Blankenship
Mike and Lara Bloomgren
Bluebonnet Petrochemical Solutions
The Bougainvilleas Event Venue
Boyce Kid's Cream Machine
Alex Bregman and Reagan Howard
Brightpointe at Rivershire
Bristol Hospice and Bristol AIM (Palliative Care)
The Broadmoor at Creekside Park
Brookstreet BBQ
R.D. and Ginger Burnside
Kevin and Jacob Byron
C2 Imaging - Houston
Anne Cao, BSN, RN
Catholic Chaplain Corps Team
Chariot Energy
Charleys Philly Steaks
Chevron;
Danny's Market
Chick-fil-A
Chick-fil-A 1960 and Cutten;
Chick-fil-A 1960 and Walters;
Chick-fil-A of Sugar Land/Brent Kubala
Childproof America
Cisco Systems
Clancy's Public House/Sean Bielstein
Claro Healthcare, LLC
CoCo Crêpes, Waffles & Coffee
Common Bond Bistro & Bakery
Concord EMS, Inc.
Conroe Health Care Center
Cornerstone Hospital of Conroe
Cornerstone Specialty Hospital
Carlos Correa and Lance McCullers
Costco-Willowbook/Kevin Moore
J. Sawyer Croley, MD
Cub Scout Pack 13
CVCP Physicians and Staff at Cedar Gate
Cypress Creek Rehabilitation & Healthcare Center/Paige Garriga
Dawoodi Bohras of Houston
Dell
Mary and Richard Denney
Dish Society
Nicholas Doherty
DPR Construction
Charles Dresser
Dunkin' Donuts, Vintage Park
The EggRoll Factory
Fairfield Inn & Suites by Marriott, League City and Little Bella Mia, League City
Faithbridge Church and Volunteers
Faithful Paws Pet Therapy Team at Houston Methodist Sugar Land
Fidelity Investments
First Baptist Church Conroe
Flippin' Pizza
Bill Floyd
Forever Young Medi Spa
Frost Bake Shoppe
Fuzzy's Taco Shop of Baytown
Leslie and Douglas Gilstrap
Girl Scouts of San Jacinto Council (Troop #110115)
Girl Scouts of San Jacinto Council (Troop #7721)
Girl Scout Troop (#132006)
Our Gleannloch Farms Neighbors - Spring, Texas
Grab N Go Tacos
Grace and Power Church
Gray Contemporary/David Brown
Rob and Cindy Hardin
Laurel Hays, DVM
Heart to Heart Hospice/Taylor Beier
H-E-B at Harper's Trace
Keri Henry
Herb & Beet
Hess Corporation
Alora Hill and Girl Scout Troop # 28263
Hindu Temple of The Woodlands/Rashmi Gupta
HMG Healthcare, LLC
The Home Depot - Gulf Region
Homecare Select Home Health
The Honeybaked Ham Company - Webster, Texas
Hopdoddy Burger Bar
Houston Ramallah Charitable and Education Foundation Inc.
i Fratelli Pizza Houston
ICNA Relief
Inari Medical Inc.
Nina Desai on behalf of The Indian Association of Avalon
Nadim B. Islam, MD
Island Grill
J. Patrick Homes;
Michelle Marek Team
Joe's Italian Restaurant - Conroe, Texas/Joe Haliti
Johnson DeLuca Kurisky & Gould, P.C.
Johnson Development
Juanita's Mexican Restaurant, Louetta and249
JuiceWell and Sustain Juicery Houston
Just Made Foods, LLC
Paige Katsafanas
Katz Coffee
Linda R. Katz
Keystone Healthcare;
Misty Willow Healthcare & Rehabilitation;
Copperfield Healthcare and Rehabilitation;
Legend Oaks Healthcare and Rehabilitation Center of Northwest Houston
Ajay and Sippi Khurana
Mr. Clevester King Sr. and the King Family
John C. Landa Jr. and Bobby Lapin
Alec Lapin
Le Colonial
Leadership Montgomery County
Life Time/Life Café Cinco Ranch and City Centre
Little Caesars Pizza
Los Muertos BBQ/RIX PIT BBQ
Steve and Lisa Lovell
Madi About Cakes
Autumn Mahler and Friends
Alfred Maksoud, MD
MALK Organics
Muhammad Malik and Rozina Khoja;
Cypress Plaza 1
MariGold Foods;
Makers of MariGold Bars and Keto Snacks
Lori Noack-May and Chillie May in recognition of Michele Harrell
McAlister's Deli
Scott McEntyre
McGonigel's Mucky Duck
Memorial Chinese Society
MetroNational
A Miller Group, LLC
Jan and Arnie Miller
The Woodlands High School/Madelyn Mize
MOD Pizza, LLC
Diane and David Modesett
Montgomery County Office of Homeland Security and Emergency Management
Mostly Chocolate
Johnny and Tammy Moya
Hillary and Doug Naeve
Joseph Naoum, MD
NATCA Local ZHU
The Nath Family
Noble Drilling Services Inc.
North Houston Transitional Care
Bill and Colleen O'Brien
One Step Closer Foundation
The Pageturners Book Club
PAM Post-Acute Medical Rehabilitation Hospital/Holly Smith
Papa John's Houston
Papa John's Mason Road
Park Manor
Patton Team Realty
Jasmine Perla
PhiloWilke Partnership
Phoenix Healthcare Services, Inc./OmegaLife Hospice of Texas, Inc.
Elizabeth and Bob Pickens
Project Frontline/Erin and AJ Hinch
Drs. Debra and Patrick Reardon, Dr. Jeff Savell, Ray Riley, Dr. Davey Griffin, Russell and Misty Roegels, and Roegels BBQ
Regent Care Center, The Woodlands;
Ty Moore;
Angela McArthur
Revolution 180 Church/Pastor Joshua and First Lady Lacretia Edwards
Ricky Knowles Hair & Wellness
Ridge Point Royal Dance Team
Right at Home
Javier A. Rios, MD
Kessia Robinson and Pam West
Rocco Italian Restaurant/Achille Epifani
Dr. Gabriel Rodriguez
Craig and Amy Romero
The Rouxpour Sugar Land
Nelly Saheb
The Sauer Kraut Grill
Schlotzsky's Mason
Scholars and Scoundrels Bar & Grill
Juan A. Serrato, MD
Sewa International - Houston Chapter
Shawarma Town Mediterranean Grill
Dr. Michael Sher, Radiology
Amaan Siddiqi
Silver Stone Events and Food Shop
Essentia Water, LLC;
Silver Eagle Distributors Houston
Slice Out Hunger
Smallcakes Pearland Parkway
Kim Son
St. Peter's United Methodist Church - Katy, Texas
Mrs. Ruth S. Steitle
Kyle W. Stephens, MD
John and Mary Stover
Subway/Nitu Group
Sugar Land Rotary/Raleigh Bailes Jr.
SureCare At Home
Surgical Solutions, LLC
Sweet Paris Crêperie & Café
Fahad A. Syed/Defy Studios and Juicewell
Texadelphia/Open Lock Marketing/NextSeed
Texas Roadhouse
TheraCare Home Health/Nikki Lopez
Three Brothers Bakery
Thrive Pro Bono
Triumph Church, Sugar Land - Stafford Location
True Texas BBQ at H-E-B Harpers Trace
UBS Financial Services South Texas Market (STM)/Craig Vanderlift
Unlimited Care Cottages
Kate Upton
Akhila Vijayakumar
The Village at the The Woodlands Waterway
Meena Viswanath
VTSEVA Houston Chapter
Walgreens
Jacob Douglass Walker
Waste Connections
Windsor Lakes, 55+ Active Communities
Neil Wingkun
Wingstop, 249 and Cypresswood/Ngo and Lê Family
WoodsEdge Community Church
Digital Bible Study
Todd A. Worley, MD, FACS
Zip Fizz
*As of 7.23.2020

Please email donor@houstonmethodist.org if you are aware of gifts that are not reflected in this list. We would be very grateful for your assistance.