COVID-19 Front-Line Heroes
Some say the fight against COVID-19 isn't a sprint, it's a marathon. For Houston Methodist workers on the front lines, it feels more like a series of triathlons. To support these employees, we created the COVID-19 Front-Line Heroes initiative to show our appreciation – and that of the community.
Initiative Two - Summer and Fall 2021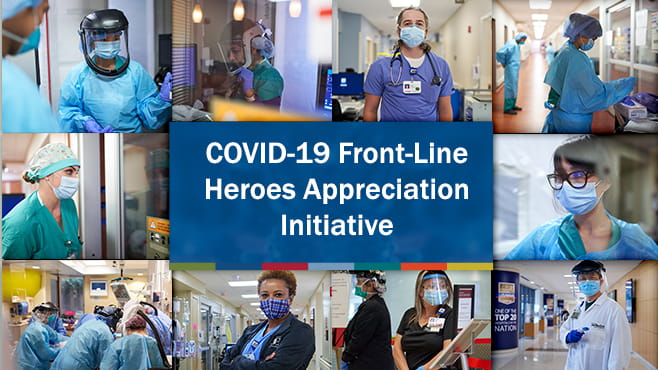 Support front-line heroes during this fourth surge

To support Houston Methodist employees during this fourth surge of COVID-19, we created the COVID-19 Front-Line Heroes Appreciation Initiative Two. Houston Methodist leadership will be determining how best to utilize Initiative Two for our heroes during this surge. Examples of how these funds have been previously utilized include providing staff with meals, goodie bags filled with snacks and inspirational messages, and paid time off to rest and recharge.
As the pandemic rages on, these expressions of appreciation are welcomed by our employees as it keeps their spirits high and lets them know their sacrifices and service are supported by the community.
If you would like to support our COVID-19 Front-Line Heroes Appreciation Initiative Two, please click here or contact your Foundation Representative.
INITIATIVE ONE - SPRING AND SUMMER 2020
These heroes come from multiple units throughout the hospital system, from nurses and lab techs to nutrition and environmental services workers who ensure patient rooms and common areas are sanitized and safe. All share one common goal: to provide unparalleled care to COVID-19 patients, their families and the community. You can read some of the ways the community has said "thank you" here.

Our original goal for the COVID-19 Front-Line Heroes Appreciation Program was to provide these heroes with a paid day off and a $100 bonus to treat their families to a "Meal on Us." Because of your generosity, this summer we were able to meet this goal for our roughly 5,000 heroes.
THANK YOU FOR HELPING US REACH THIS SIGNIFICANT MILESTONE!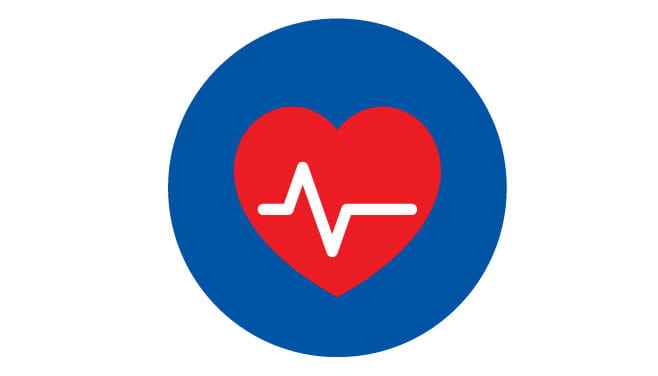 View words of gratitude from our front-line heroes and read messages of support from our community and the generous donors who helped make the COVID-19 Front-Line Heroes Appreciation Program a success.
Gifts to the inspiring first COVID-19 Front-Line Heroes Appreciation Initiative came from
more than 140
community benefactors, who contributed more than
$1.7 million
to date, and
more than 1,600
Houston Methodist physicians, scientists and staff, who contributed more than
$1 million
to date, including more than 10,000 hours of donated paid time off.
Special thanks to:
• Wendy and Ben Moreland, Mary and Ron Neal, the Jerold B. Katz Foundation, The Astros Foundation, Pat and Steve Chazen, Christine and David Underwood, and Great Southwest Paper Company for establishing a challenge fund to inspire others to contribute;
•
Dr. Stanley H. Appel for his leadership, and all the physicians who joined this effort throughout the Houston Methodist system; and
•
The Houston Methodist Human Resources Department for leading the employee drive.
We are deeply grateful for your outpouring of support for these heroes.

---
When making a contribution to the COVID-19 Front-Line Heroes Appreciation Program, select "I would like to add a note with my gift" in the payment section.
Post your notes, pictures and drawings of encouragement, support and appreciation for our front-line staff on social media. Be sure to use the tag #HoustonWeCan so our Heroes see your message!
Houston is strong. When confronted with adversity, we band together and overcome. And though this coronavirus pandemic is unprecedented, we face it the same way — together. #HoustonWeCan care for our city, save lives and support our front line heroes.