The Basic Research program includes characterizing myeloma and tumor-specific T cells, identifying novel myeloma-associated antigens and better methods for immunotherapy, investigating the cross-talk between the tumor microenvironment and the immune system in malignancy, exploring immunotherapies using novel myeloma antigens and clinical trials.
Qing Yi, MD, PhD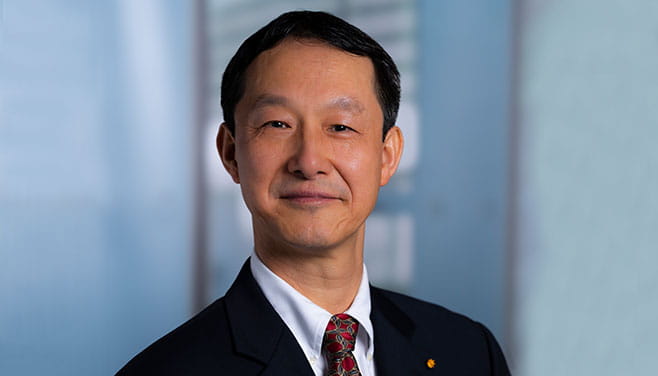 Qing Yi, MD, PhD
, is the associate director of Basic Research Programs, and professor of oncology in the Cancer Center at Houston Methodist.
Learn more
.
Cancer Research Programs includes:
Innovative Therapeutics
The overarching goals of the Innovative Therapeutics program are to develop effective treatment for local advanced and metastatic cancers, with a primary focus on overcoming therapy-resistance, and to enrich therapeutic agents in the tumor tissue through targeted drug delivery.
Cancer Immunology and Immunotherapy
The Cancer Immunology and Immunotherapy program has combined the close integration of basic biomedical sciences, translational researches, clinical trials of immune therapies to advance and translate immunotherapies for solid and hematologic tumors.
Cancer Prevention and Control
The primary goals of the Cancer Prevention and Control program are to Identify, understand, and mitigate factors that contribute to cancer risk and to develop and evaluate new strategies for early cancer detection, including novel biomarkers.