Childbirth Center at The Woodlands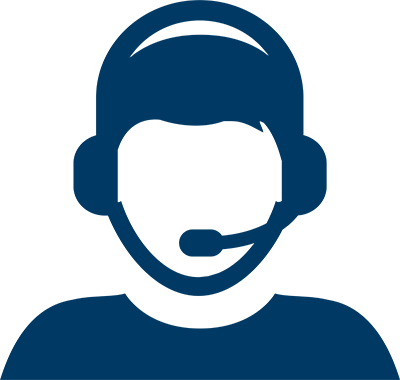 Let Us Help You Find a Doctor
Let Us Help You Find a Doctor
Find a Specialist Near You
Take a Tour of the Childbirth Center at The Woodlands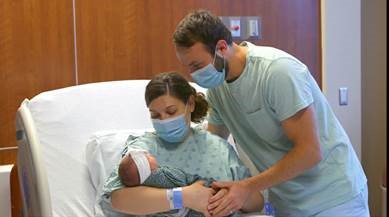 Houston Methodist Childbirth Center at The Woodlands focuses on the comfort, health and well being of you and your baby. We provide the critical care, surgical needs and support you may require at one location.
The birth of a child is life-changing, and at the Houston Methodist Childbirth Center at The Woodlands, we want to make the experience as memorable and supportive as possible. Our state-of-the-art Childbirth Center provides you with everything you need to welcome your child into the world. Every detail has been considered in our beautifully appointed facility, including the most modern amenities and private neonatal rooms.
Complete Care for You and Your Baby
Our Childbirth Center offers:
An experienced team of board-certified obstetricians, maternal-fetal medicine specialists, nurse practitioners, lactation consultants and pediatricians, as well as 24/7 obstetric hospitalists focused entirely on expectant mothers
Neonatal intensive care unit in partnership with Texas Children´s Hospital, offering the latest in neonatal and pediatric care, as well as access to pediatric subspecialists in cardiology, neurology, infectious disease, surgery, ophthalmology and more
Wireless fetal monitoring that allows doctors to monitor mothers and babies, while minimizing the risk of maternal/fetal heart rate confusion, offering greater freedom to move around during labor
Meals for both the mother and her main support person throughout the hospital stay
Childbirth Services We Offer
At Houston Methodist Childbirth Center at The Woodlands, our goal is to provide you with high-quality care and the best birthing experience possible. We offer:
A wide variety of childbirth classes to help prepare you for labor and delivery, plus relaxation and breathing techniques
Modern birthing suites for your labor and delivery, as well as private, family centered, mother-baby suites ideal for bonding with your baby
Innovative peanut balls, peanut-shaped exercise balls that help progress labor, reduce the duration of labor and support vaginal birth
Comprehensive pain management based on your wishes and your doctor's recommendations, including epidural anesthesia that allows you to remain alert and involved in your baby's delivery
Vaginal birth after cesarean (VBAC) deliveries
Level III NICU: 24-hour monitoring of high-risk and premature babies by specially trained medical teams that include neonatologists and other critical care nurses
Basic and advanced newborn care, including a daily visit by a pediatrician or neonatal nurse practitioner
Lactation consultants and breastfeeding support Learn more about our Lactation Services at Houston Methodist The Woodlands Hospital
Complete newborn health screenings, including a blood test to detect and treat more than two dozen conditions, as well as hearing screening services provided by audiologists
Infant security program that includes identification bands for babies and parents, as well as security sensors for babies to ensure maximum safety during your stay with us
Childbirth Class Information
Houston Methodist Childbirth Center at The Woodlands offers web-based interactive classes that allow you to participate with the class and interact with a nurse instructor, all from the comfort of your own home.
Childbirth Class Offerings:
Childbirth Center Tour
Prepared Childbirth Class
Breastfeeding Class
Infant Care Class
Sibling Class
Birth Certificate and Social Security Card Information
At the hospital, you will be asked to complete the Mother's Worksheet for Child's Birth Certificate. You may begin the form at home or complete it during your stay. Prior to discharge, this form must be completed and validated for accuracy by one of our birth registrars.
Learn more.
You can register for your baby's birth certificate and apply for his or her Social Security Number by clicking on the appropriate link below that will take you to the corresponding DocuSign forms:
Hospital Checklist
What to pack for labor and delivery for mom, baby and support person. Click here to view our Houston Methodist The Woodlands Hospital checklist for labor and delivery.
Visitor Information
To learn more about our current visitor policy and resources, visit our Patient & Visitor Resources at the Woodlands Hospital page.
Infant Safe Sleep
Sudden Unexpected Infant Death (SUID), which includes Sudden Infant Death Syndrome (SIDS), is the leading cause of injury death in infancy. According to the Centers for Disease Control and Prevention (CDC), there are about 3,400 sleep-related deaths among US babies each year. Sleep can be a challenge for families with babies, but following safe sleep recommendations can prevent many SUID fatalities. Learn more about infant safe sleep recommendations using the following resources:
Childbirth Center at The Woodlands
Choose a Doctor at One of Our Locations