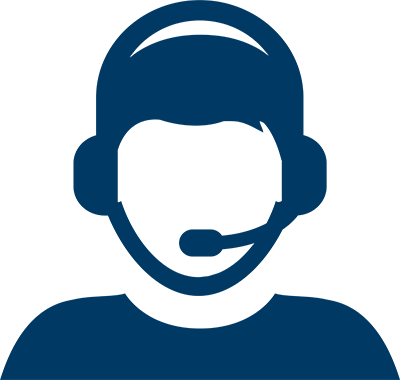 Call to find a doctor
Call to find a doctor
Ready to take the next step in your weight loss journey?
Weight Loss Surgery Options

Houston Methodist's board-certified bariatric surgeons have decades of experience and use the most advanced minimally invasive weight loss surgery procedures available.
You and your weight loss surgeons will work together to determine the type of weight loss surgery that is best for you. This typically is based on your:
BMI
Weight-related medical conditions
Future health goals
The types of weight loss surgery procedures performed at Houston Methodist are:
Gastric Sleeve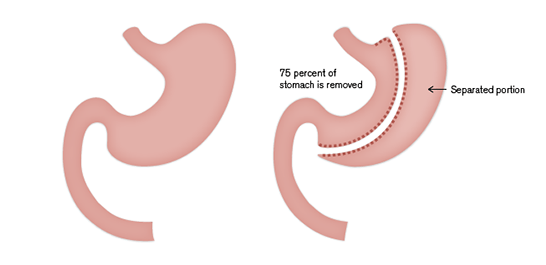 Also called a sleeve gastrectomy, the gastric sleeve is a minimally invasive surgical procedure that:
Promotes weight loss by permanently removing two-thirds of the stomach
Results in a feeling of fullness from smaller amounts of food
Preserves the stomach's ability to slow the emptying process
A gastric sleeve procedure typically lasts about an hour and involves only five small incisions. Patients usually return to work or activities in about two weeks.
Gastric Bypass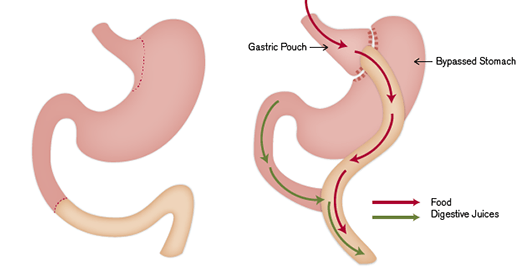 Also called the Roux-en-Y gastric bypass, this minimally invasive surgical procedure promotes weight loss by:
Restricting food intake to a small, surgically created pouch divided from the rest of the stomach
Connecting the new food pouch directly to the middle of the small intestine — bypassing the upper small intestine, which reduces the amount of calories absorbed
A gastric bypass decreases hunger and increases the feeling of fullness. It also reduces absorption of some vitamins and nutrients.
Weight Loss Surgery Revisions
Revisions are typically performed because of a complication from a previous weight loss surgery (lap band, stomach stapling, gastric bypass or gastric sleeve). These complications include:
Ulcerations or strictures
Weight regain resulting from reverting to poor eating habits. The weight loss surgeon would either revise the existing technique or convert to another procedure.
An adjustable gastric band (lap band) that has eroded or slipped — or is preventing a person from tolerating solid food. The weight loss surgeon would remove the band and convert to a gastric sleeve or gastric bypass.
Severe gastroesophageal reflux disease (GERD) caused by a gastric sleeve that cannot be resolved with medication. The weight loss surgeon would convert the sleeve to a gastric bypass.
Risks Associated with Weight Loss Surgery
Houston Methodist's weight loss surgeons have extensive surgical experience and use the least invasive techniques available. However, as with any surgery, there are risks. Complications are rare and include (but are not limited to): leaks, ulcers, strictures, bowel obstructions and hernias.
If you have concerns or are experiencing urgent medical issues, please contact your surgeon's office immediately.