Preclinical Catheterization Core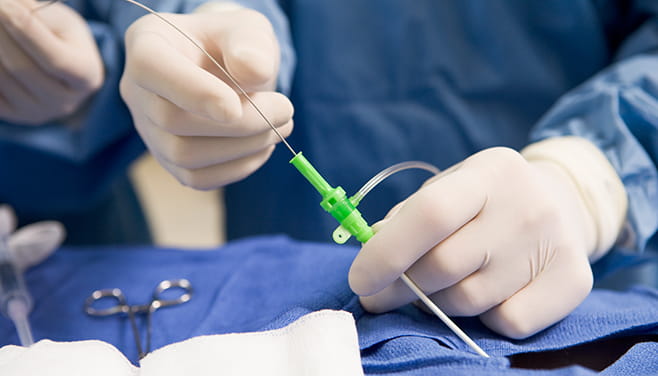 Core Manager: Daryl Schulz
713.441.3318
dgschulz@houstonmethodist.org

To learn more or schedule resources for this Core, please download core brochure or
log in to iLab.


At Houston Methodist, specialists at the Preclinical Catheterization Core Laboratory offer investigators and industry a state-of-the-art environment to train physicians, nurses and technologists in the use of medical devices in preclinical or inanimate models. Our laboratory is equipped with a Siemens Axiom Artis fluoroscopic C-arm capable of producing computerized-tomography-like images known as Dyna-CT®; these images can then be transferred to the Siemens Syngo® workstation to produce 3-D images. The 3-D image can be used for subtracted and unsubtracted contrast injected angiography, as well as bone radiography. Our fluoroscopic unit is equipped with a large flat panel detector that provides larger images during acquisitions that are typically used in peripheral angiography. The core also has a conference room for didactic training sessions, and a large control room for viewing procedures out of the field of radiation.


Services:
Cardiac and peripheral interventions
Radiofrequency and laser ablations
Pacemaker implants
Electrophysiology studies
Endovascular interventions
Robotic catheter studies


Training:
Hansen robotic catheter
Transseptal puncture
Cardiac and peripheral intervention
Chronic total occlusion intervention
Carotid stent implantation with distal filter protection
Epicardial puncture