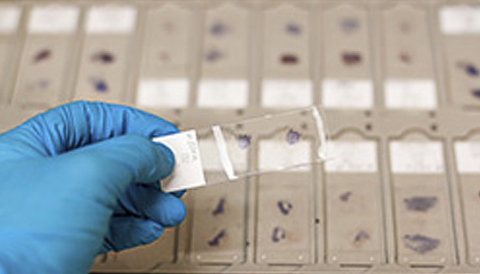 Director:
Tanya Herzog, DVM, DACLAM
713.441.8685
tlherzog@houstonmethodist.org

Veterinary Pathologist:
Judit Markovits, DVM, PhD
713.441.8404
jemarkovits@houstonmethodist.org
At Houston Methodist, our comparative medicine investigators conduct studies in both large and small preclinical models in the pursuit of scientific excellence for the benefit of public health. We conform to good laboratory practice (GLP) and offer GLP services to be able to conduct risk, safety and efficacy assessment studies in compliance with current FDA guidelines. This ensures quality and reliability of research data. We also offer veterinary pathology services that include histology and immunohistochemistry services for preclinical research projects. Specialized expertise for the interpretation of preclinical study data is provided by a veterinary pathologist.
To learn more or schedule resources for this core, please contact our Director, Tanya Herzog, at 713.441.8685.