Houston Methodist
West Hospital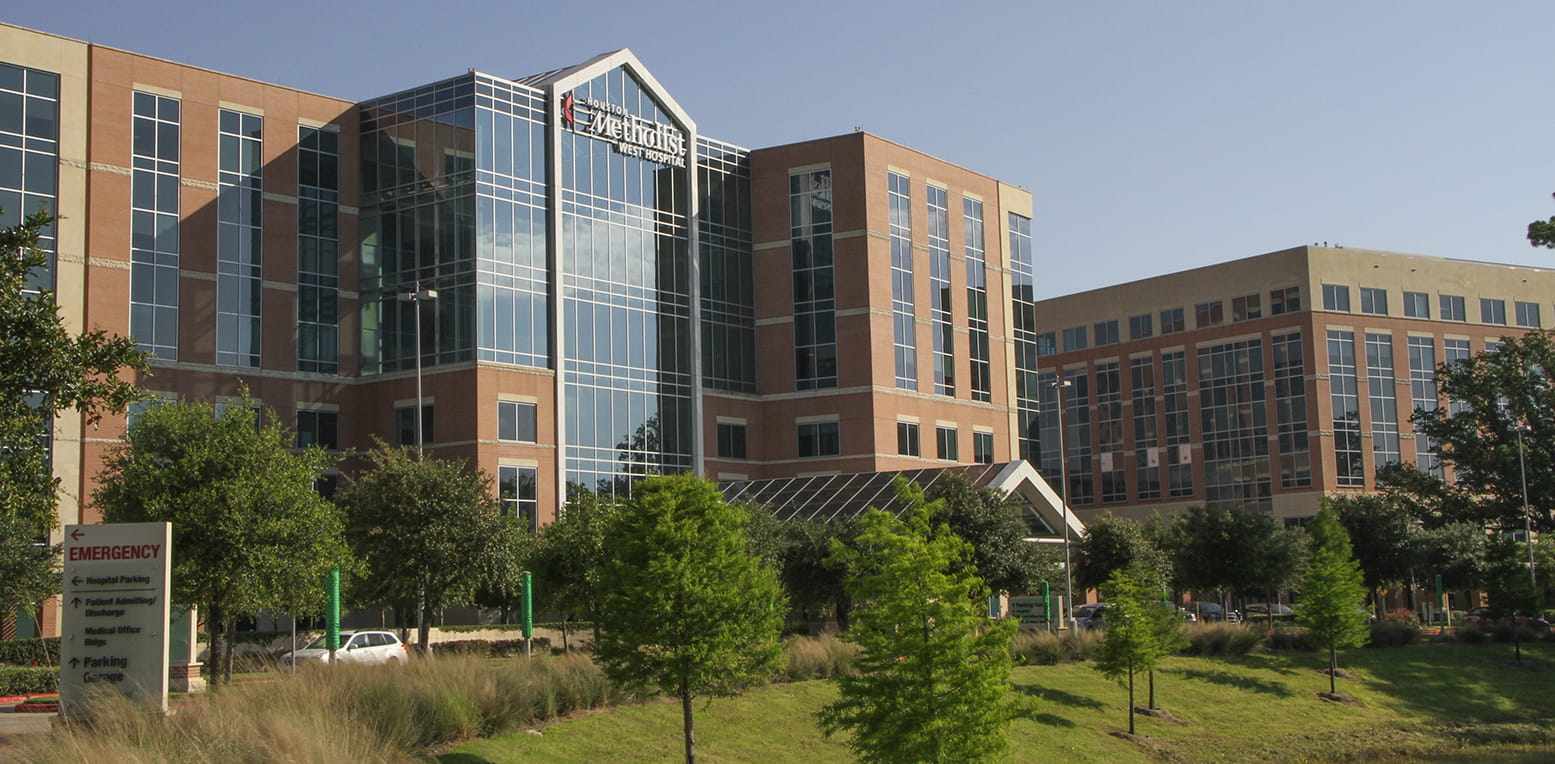 Welcome to Houston Methodist West Hospital, a full-service, acute care hospital serving West Houston, Katy and surrounding communities. Here, you'll find a beautiful, growing hospital campus that offers nearly 200 beds and access to innovative medical and surgical care, including minimally invasive robotic-assisted surgery, cancer care, heart and vascular care, orthopedics & sports medicine and much more, all close to home.
Learn more about us.
Patient & Visitor Resources
From registering for your visit to insurance information, you'll find the resources you need to make your visit with us as stress-free as possible.
We welcome visitors 24 hours a day in most areas of the hospital, and provide numerous patient & visitor resources (parking information, visiting hours, dining options, etc.) to make visiting easy. We also provide you with these helpful tools:
Services We Offer
Learn more about the programs and services we offer, including these featured services:


PUBLIC NOTICE


MAGNET RECOGNITION PROGRAM® - SITE VISIT


• Houston Methodist West Hospital has applied to the American Nurses Credentialing Center (ANCC) for the prestigious designation of Magnet. Magnet designation recognizes excellence in nursing services.

• Patients, family members, staff, and interested parties who would like to provide comments are encouraged to do so. Anyone may send comments via e-mail and direct mail. All comments received by phone must be followed up in writing to the Magnet Program Office.

• Your comments must be received by the Magnet Program Office by October 26, 2018.


• On November 6, Magnet appraisers will be available for a confidential session. The meeting time will be 3:15 - 4:15 p.m. in the Mesquite B conference room at Houston Methodist West.


NOTE: All comments are CONFIDENTIAL and are not shared with the health care organization. Comments may be anonymous, but they must be sent in writing to the Magnet Program Office.

Address: AMERICAN NURSES CREDENTIALING CENTER (ANCC)
MAGNET RECOGNITION PROGRAM OFFICE
8515 Georgia Ave., Suite 400
Silver Spring, MD 20910-3492

E-Mail: magnet@ana.org

Phone: 866-588-3301 (toll free). All comments received by phone must be followed up in writing to the Magnet Program Office.