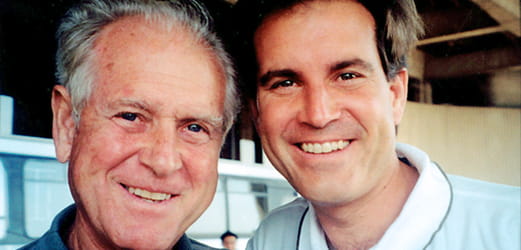 Every day the
Nantz National Alzheimer Center
focuses on improving care and treatment for patients with Alzheimer's disease (AD). We do this through the advancement of scientific research,
multiple preclinical and clinical studies
, the investigation of the causes of this debilitating disease, and provision of effective tools, guidance and support for our patients' families and caregivers. These advances are made possible through philanthropic support.

Support the Nantz National Alzheimer Center
Join Courtney and Jim Nantz in their fight to eradicate the suffering and devastation of Alzheimer's disease and associated dementia based illnesses. Through philanthropic support, Houston Methodist is applying breakthroughs in neuroimaging toward strategies to better diagnose and potentially prevent or halt the progress of Alzheimer's disease at its earliest stages.
By joining NantzFriends, you can add your support along with millions of others and join the team that will fight — and win — the battle against the ravages of this disease through world-class research, education and patient care conducted at the Nantz National Alzheimer Center at Houston Methodist.
Houston Methodist Nantz National Alzheimer Center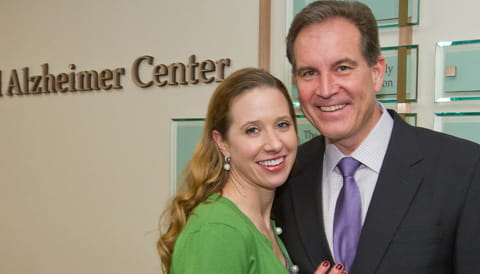 Courtney and Jim Nantz discuss their commitment to the Nantz National Alzheimer Center at Houston Methodist.
Learn More | Watch the video>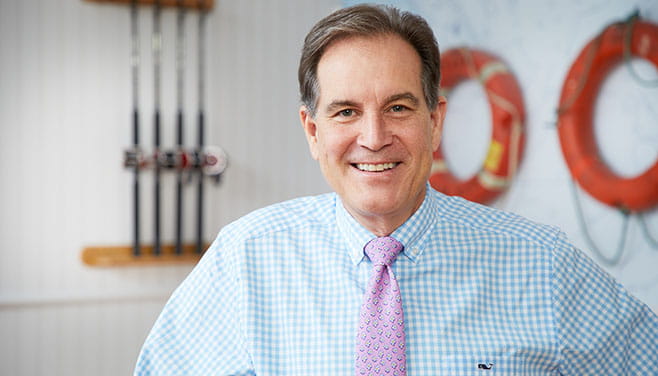 Jim Nantz has partnered with vineyard vines to produce The Jim Nantz Forget-Me-Knot collection to benefit the Houston Methodist Nantz National Alzheimer Center. Learn More>