Infectious Diseases Research Fund

The Houston Methodist Academic Institute is home to world‑class researchers and scientists, with more than 800 active clinical trials, Within the Infectious Diseases group, we are currently working around the clock on promising treatments and therapies to fight COVID-19 as well as alleviate the potential shortage of ventilators.
You Can Help COMBAT COVID-19
Please consider supporting current projects such as:
Isolating potentially lifesaving antibodies in plasma from recovered COVID‑19 patients that could then be given to others who are critically ill.

Investigating alternative ways to build ventilators using the engineering concepts used for CPAP machines.

Building portable biosafety cabinets so ICU doctors can safely perform procedures on COVID‑19 patients.
Read an update from Dr. James M. Musser on the Infectious Diseases Research Fund here.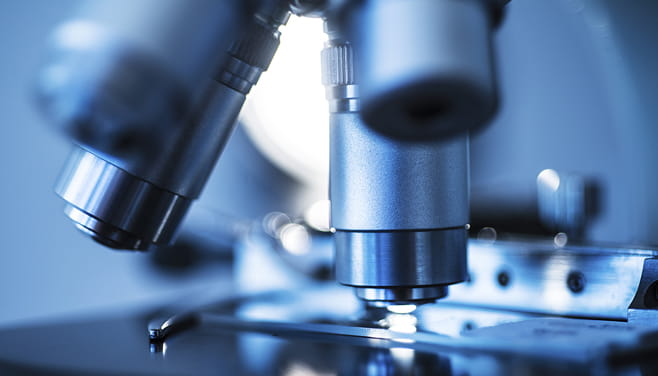 Current Houston Methodist COVID-19 Research
Learn about additional COVID-19 clinical trials, new vaccines and treatments, and the production of innovative PPE and critical medical technologies under development in the Houston Methodist Academic Institute.

Three philanthropic leaders -- Ann and John Bookout, Diane and David Modesett, and the Jerold B. Katz Foundation -- created a Challenge Initiative at the end of March to support the Houston Methodist Infectious Diseases Research Fund benefiting COVID-19 research, treatments and innovations. This challenge offered to match every philanthropic dollar given (up to $1 million) with an equal dollar from the Challenge. This $2 million goal was achieved within two weeks.


A second trio -- Diane and David Modesett, Freeport LNG, and the Ting Tsung and Wei Fong Chao Foundation -- established a second Challenge Initiative with the same goal: to match every philanthropic dollar given, up to $1 million. This second challenge was met in less time!


To date, generous Houston Methodist benefactors have invested more than $7.8 million in the Infectious Diseases Research Fund supporting innovative research, treatments and technologies being used on the front lines of the fight against COVID-19.