PGY2 Infectious Diseases Pharmacy Residency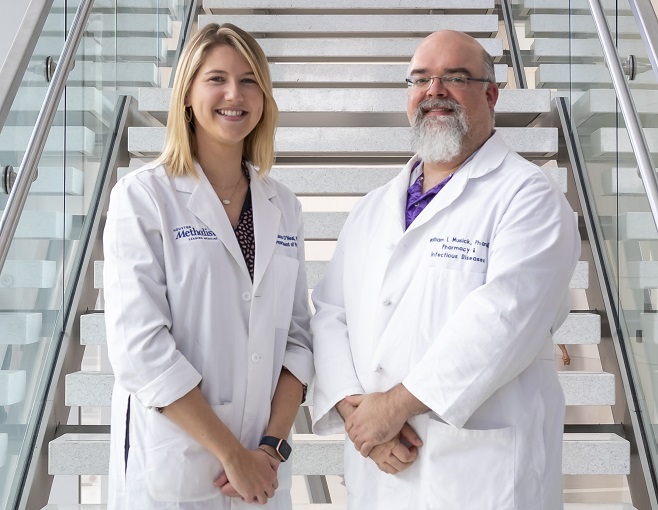 PGY2 Program Purpose
PGY2 pharmacy residency programs build on Doctor of Pharmacy (Pharm.D.) education and PGY1 pharmacy residency programs to contribute to the development of clinical pharmacists in specialized areas of practice. PGY2 residencies provide residents with opportunities to function independently as practitioners by conceptualizing and integrating accumulated experience and knowledge and incorporating both into the provision of patient care or other advanced practice settings. Residents who successfully complete an accredited PGY2 pharmacy residency are prepared for advanced patient care, academic, or other specialized positions, along with board certification, if available.
The PGY2 Infectious Diseases pharmacy residency is designed to transition PGY1 residency graduates from generalist practice to specialized practice focused on the care of patients with infectious diseases. Residency graduates are equipped to participate as integral members of interdisciplinary teams caring for patients with infectious diseases, assuming responsibility for their pharmaceutical care, and function as a member of an antimicrobial stewardship program. They are also trained to provide this care as an independent practitioner. The wealth of residency graduates' knowledge of infectious diseases and their treatment with the anti-infectives class of medications combined with extensive care of individuals with an infectious disease produces a pharmacist who can successfully serve health care organizations as the ultimate resource for information about anti-infectives and for decision-making affecting the care of these patients. This includes leadership in formulary decision-making for anti-infectives. The care of the immunocompromised host (solid-organ transplant, bone marrow transplant, heme/onc, and the critically ill) is heavily emphasized in this program.
Exiting residents have been trained to assume responsibility for identifying and implementing opportunities to improve the medication-use system in the infectious diseases practice area, whether that practice is with a university-type teaching service or in collaboration with private or solo practitioners.
Groomed for practice leadership, infectious diseases pharmacy residency graduates can be expected to continue their pursuit of expertise in practice; to possess advanced skills to identify the pharmacotherapy and medication-use training needs of other health care professionals caring for individuals with infectious diseases; to deliver effective training to those health professionals; and to contribute to public health efforts for health improvement, wellness, and the prevention of infectious diseases. In this public health role they are trained to initiate efforts to reduce the spread of antibiotic resistance and vaccine-preventable diseases.
residency program director