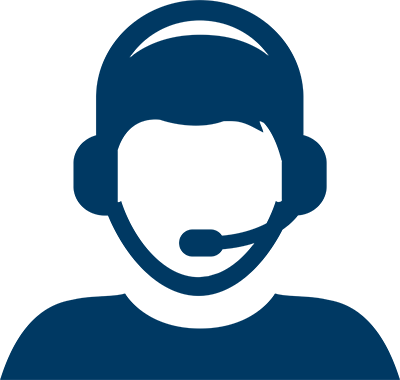 Let Us Help You Find a Doctor
Let Us Help You Find a Doctor
WHAT IS A CERTIFIED NURSE-MIDWIFE?
A Certified Nurse-Midwife (CNM) is an advanced practice registered nurse (ARPN) who has received professional medical training to support women and their families to maintain a healthy pregnancy birth, offering expert individualized care, education, counseling and support to a woman and her newborn throughout the childbearing cycle.
A midwife works with each woman throughout her life. Midwives focus on the family as a whole, identifying all unique physical, social and emotional care. When the care required is outside the midwife's scope of practice or expertise, the woman is referred to other health care providers for additional consultation or care.
WHY DO WOMEN CHOOSE A MIDWIFE FOR THEIR BIRTH EXPERIENCE?
Women may choose a midwife for their experience for many reasons, including, but not limited to:
Focus on wellness and holistic approach
Seek to eliminate or minimize unnecessary interventions
Promote vaginal births with less medication, no induction, etc.
Epidural is optional
Individual care, more clinic time for education and understanding
Integrated family approach (children welcome to come in with mom, etc.)
Post-partum support and breastfeeding support


WHAT DOES A MIDWIFE DO?
Like a doctor or an OB, your midwife can provide care before, during or after your pregnancy. Your midwife will:
Provide family planning and preconception care
Do prenatal exams and order tests
Watch your physical and psychological health
Help you make your birth plans
Advise you about diet, exercise, meds and staying healthy
Educate and counsel you about pregnancy, childbirth and newborn care
Give you emotional and practical support during labor
Guard against post-partum depression
Admit and discharge from the hospital
Deliver babies
Make referrals to doctors when needed
HOW DOES A MIDWIFE PARTNER WITH PHYSICIANS AND OTHER MEDICAL PROFESSIONALS?
Midwives have a relationship with an OB who provides consultation as needed. Your midwife may refer you to an OB for care if a problem develops during your pregnancy. Your midwife also may team up with another midwife or doula to help with your labor and delivery.


WILL I BE REQUIRED TO SEE A DOCTOR DURING MY PREGNANCY?
We have physicians available for regular consult meetings with the midwives and are also available for emergencies that may arise in the office or childbirth center.


DO I NEED TO SEE MY FAMILY DOCTOR, OR AN OBSTETRICIAN AS WELL AS A MIDWIFE?
Midwives are primary caregivers and will provide all your prenatal and postpartum care. During your care if complications arise, you will be referred to an obstetrician or an appropriate specialist.


HOW LONG IS A NORMAL APPOINTMENT?
A routine visit is 30 minutes for prenatal care. New patient visits are generally 45 minutes to an hour to provide additional guidance and education related to the process and to ensure understanding with peace of mind.


DO YOU OFFER WATER BIRTHS?
While we do not offer water births at Houston Methodist Willowbrook Hospital, the midwives offer the option of hydrotherapy during labor.


WILL I STILL HAVE LABS, ULTRASOUNDS, AND OTHER TESTS?
Yes. Routine lab work and ultrasounds are all ordered by the midwives.


WHAT IF I NEED A C-SECTION?
Midwives will assist the obstetrician with the surgery and remain present for skin to skin and the post birth needs as planned. Our consulting physicians are available 24 hours a day in case of emergency, questions or surgery.


DO YOU PROVIDE WELL-WOMAN CARE?
Yes, we offer the full spectrum of family planning, birth control and some in office procedures.


WHAT LOCATIONS CAN I CONSIDER FOR THE BIRTH OF MY CHILD?
The certified nurse-midwives at Houston Methodist Willowbrook Hospital deliver exclusively in the hospital setting.


HOW SOON IN PREGNANCY DO I NEED TO CALL A MIDWIFE?
We advise you to call as soon as you know you are pregnant or anytime during your pregnancy should you decide to take advantage of midwifery care.


WHAT WILL MY CARE BE LIKE?
A typical course of care is as follows:
Clinic visits last approximately 30-45 minutes
Your first visit is booked around 10 weeks, and visits are monthly until 28 weeks, biweekly to 36 weeks and then weekly until the birth.
Midwives are available 24 hours a day for urgent concerns
Follow-up visits for mom and baby are done in clinic until six weeks
DO I NEED A REFERRAL?
Referrals are not required for midwifery care.


DO I HAVE THE OPTION OF PAIN RELIEF?
Midwives are skilled in providing labor support that assists women through birth without the use of drugs. However, options for pain management, including epidural, are available to midwifery clients. Midwives support women in making informed decisions regarding pain management.


IF A NURSE-MIDWIFE IS DELIVERING MY BABY, CAN I STILL CHOOSE TO HAVE AN EPIDURAL?
Midwives will be supportive of your choices for pain management in labor. Epidural anesthesia is available 24/7.


WHAT IF THERE ARE CONCERNS ABOUT MY BABY OR MYSELF?
Midwives are part of the maternity care team at Houston Methodist Willowbrook Hospital. Should concerns about you or your baby arise at any time, your midwife will arrange consultation with the appropriate health care professional. Midwives continue to provide care in collaboration with other health care professionals.


WHAT KIND OF TRAINING DO MIDWIVES RECEIVE?
Certified Nurse-Midwives are advanced nurse practitioners, meaning they must earn an advanced degree, a special certification and training to practice.


WHAT IS THE DIFFERENCE BETWEEN A NURSE-MIDWIFE AND A DOULA?
The skills of doulas and nurse-midwives are different but complementary. A nurse-midwife is an independent health-care provider who specializes in low-risk pregnancy, childbirth and postpartum care. Doulas work with patients delivering with both midwives and OBs to focus on providing non-medical comfort and support to the mother and her partner.

During delivery, the nurse-midwife may care for more than one patient. The doula only works with one mother at a time and will be with her throughout the entire labor and delivery process. The doula is specially trained in providing massage, breathing techniques and relaxation as well as emotional and informational support.
A doula can come to the patient's house to be with her in early labor and help her decide when to go to the hospital. The doula will also conduct a home visit in the days after the baby is born to check in about feeding, sleep issues and other questions.
WILL I BE REQUIRED TO BE ATTACHED TO FETAL MONITORS OR HAVE AN IV?
We do not routinely require that a patient have continuous fetal monitoring or IV access. Some situations may arise where continuous fetal monitoring is recommended (i.e. high blood pressure, low amniotic fluid or when a woman has Pitocin or an epidural). We often have the option to use wireless monitoring so that the new mom is free to move around to help labor progress. During situations where IV access is required, the port is maintained and will be unhooked when no longer needed.


I'VE BEEN TOLD THAT I MIGHT BE "HIGH-RISK." CAN I STILL SEE A MIDWIFE FOR MY PREGNANCY?
Some health conditions may preclude you from seeing a nurse-midwife for your pregnancy care. We strive to provide high-quality care and acknowledge that some women might be better served under the care of a physician.


DO YOU SEE PATIENTS OVER THE AGE OF 35?
Though advanced maternal age does increase some risks in pregnancy, we are happy to accept patients over age 35 in our practice. Please ask if you are unsure if you are an appropriate candidate for midwifery care.
Midwifery Services at Willowbrook