Childbirth Center at Baytown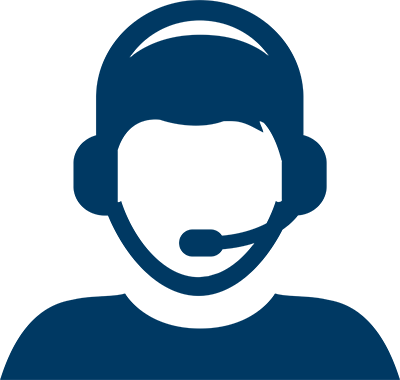 Let Us Help You Find a Doctor
Let Us Help You Find a Doctor
Find a Specialist Near You

Houston Methodist Childbirth Center at Baytown provides superior labor, delivery and prenatal, postpartum and neonatal care for expectant mothers and their babies with advanced obstetric services. Our Childbirth Center embraces the love and support of your family with a focus on family centered care. Childbirth is a miraculous event for the entire family; and family centered means keeping families together as they joyously welcome their newest members.
Our team of obstetricians, gynecologists, maternity and neonatal physicians, nurses and staff undergo extensive training in order to offer expert and compassionate medical care.
Our Childbirth Center Offers:
• Obstetrician-gynecologists (ob-gyns) in-house 24 hours a day
• 20 Labor rooms with an additional three triage beds available
• Made-to-order dietary menu selections for our patients
• Prenatal classes and Childbirth Center tours
• Neonatal nurses available for consultation before delivery
• Neonatology and pediatric support teams
• Epidural pain management and anesthesiologists in-house 24 hours a day
• Lactation education and support
• Hearing screening services
• Around-the-clock maternity unit access for family members
Prenatal Education and Childbirth Classes
We offer prenatal classes and tours to help you become as familiar as possible with our facility and the labor and delivery process before the birth of your child. The Prepared Childbirth Class helps you learn what to expect emotionally and physically during your pregnancy, as well as during the labor and delivery process. Childbirth Center tours are held monthly. Please visit
events.houstonmethodist.org
or call 281.420.8625 to schedule.
Newborn Services
Your neonatologist assesses your baby daily. Upon birth, your baby will be weighed and will receive the following newborn services:
• Preventive eye infection treatment
• Injection of Vitamin K
• Hepatitis B vaccine
• Pulse oximetry
• Newborn screening to detect conditions that can be corrected if detected early


Pain Relief
Our dedicated anesthesiologists will provide safe and effective care during your labor and delivery, day or night. Your ob-gyn can arrange a consultation with an anesthesiologist to address your anesthesia concerns. Our anesthesiologists utilize safe pain management techniques, including local anesthesia and epidural blocks, which have been trusted by expectant mothers for years.


Special Care Nursery
Sometimes babies need additional care and may be placed in our level II Special Care Nursery. Staffed with highly skilled neonatal nurses, Texas Children's Hospital neonatologists and neonatal providers specially trained in the care of premature infants and high-risk babies offer coverage 24 hours a day. Infants who need a higher level of care are stabilized and transported to Texas Children's Hospital.
Birth Certificate and Social Security Card Information
At the hospital, you will be asked to complete the Mother's Worksheet for Child's Birth Certificate. You may begin the form at home or complete it during your stay. Prior to discharge, this form must be completed and validated for accuracy by one of our birth registrars. Learn more.
You can register for your baby's birth certificate and apply for his or her Social Security Number by clicking on the appropriate link below that will take you to the corresponding DocuSign forms:
Milk Depot
Houston Methodist Baytown Hospital is designated as a donated human milk (DHM) depot that supports the Mother's Milk Bank at Austin (MMBA), a member of the Human Milk Banking Association of North America. Premature babies or those with malabsorption syndromes, allergies, feeding/formula intolerance and infectious diseases are frequently prescribed DHM. Having this facility located on-site offers another level of support and assurance for expectant mothers.


Going Home
We want to ensure you and your baby are healthy and ready to go home. A minimum 24-hour stay after a vaginal birth, and a 48- to 72-hour stay after a cesarean section is recommended. Before you depart, the nurse will answer any questions you may have and will give you discharge instructions that will include follow up care, breastfeeding information, proper car seat usage and resources for managing issues such as postpartum depression.
Childbirth Center Virtual Tour
The Houston Methodist Childbirth Center at Baytown offers a safe and comfortable environment and a staff of experienced physicians, nurses and staff that is focused on the health and well being of you and your baby. We provide the critical care, surgical needs and support you may require in one location. In the best interest of our patients, staff and community, we are only offering online tours of our facility at this time. We hope you enjoy this virtual tour.
Childbirth Center at Baytown
Choose a Doctor at One of Our Locations