Houston Methodist Emergency Care Center at Voss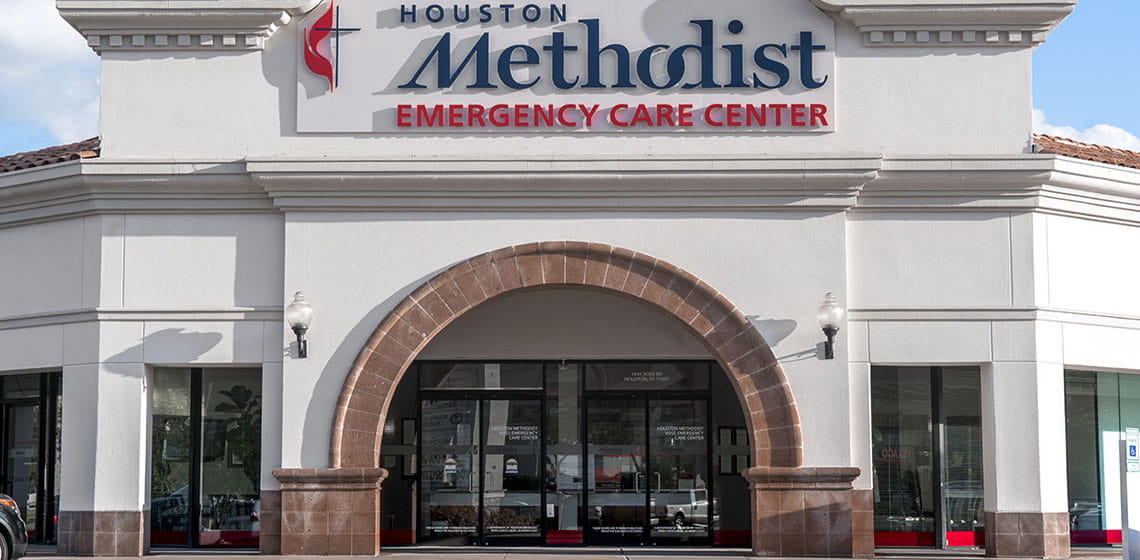 Emergencies can't wait. Neither should you.

Located conveniently on the south side of Voss at San Felipe, the Houston Methodist Emergency Care Center at Voss is open 24 hours a day, seven days a week, 365 days a year to treat patients of all ages who are ill or injured. Free parking is provided for your convenience. This cutting-edge emergency care center houses eight exam rooms, a full digital radiography suite, a low-radiation-dose 16-slice CT scan, an ultrasound and a full on-site stat chemistry lab.

The emergency care center is staffed by board-certified emergency medicine physicians specializing in emergency care from pediatric to geriatric patients, working alongside specially trained nursing and ancillary staff with extensive experience in emergency care.

For conditions requiring hospital admissions or further evaluation, we will facilitate transfers to Houston Methodist Hospital or another facility with the appropriate level of care.
713.441.8020 1635 South Voss Rd.
Houston, TX 77057



DID YOU KNOW?
Did you know that many ER visits are for heart attack, stroke, kidney infections and rashes?
Learn to identify the symptoms for these ailments>

For a quick way to understand the difference between an urgent care facility and our emergency care centers, download this brochure.