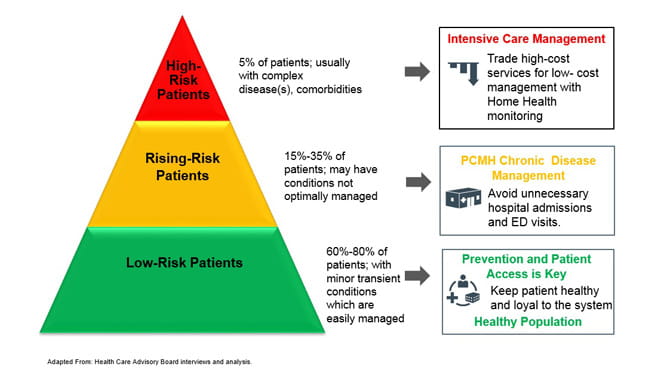 Houston Methodist Coordinated Care (HMCC) ACO is part of Houston Methodist's readiness for the future strategy. In 2017, HMCC contracted with the Centers for Medicare and Medicaid Services (CMS) to take both upside and downside financial risk in a value-based care program. Within three years, HMCC ACO had achieved the highest CMS ACO Quality metric performance in Houston and nationally with a score of 99.5% in 2019. HMCC ACO identified opportunities and achieved financial savings for three consecutive years. We were one of the four programs nationally with this accomplishment (2017-2019). It was not an easy task to achieve these inspiring results in our first three years; it required the engagement of our dedicated HMCC Primary Care physicians to lead transformation at the practice and patient level.
The impact on HMCC Medicare beneficiaries demonstrated improvement in quality with appropriate cancer screenings, chronic condition management, fall risk screenings, and depression screenings. During COVID, HMCC adopted a Home First Strategy and a COVID checklist to bring resources to the Medicare beneficiaries' homes.
In three short years, HMCC has built the infrastructure to expand value-based care, bringing value to patients with individualized care coordination in collaboration with a High Value Primary Care Practice Network. HMCC infrastructure to support patients and physicians includes clinical pharmacists, nursing outreach, inpatient case management, care coordinators, and IT innovative solutions. The HMCC team quickly became experts in population health, predictive analytics, social determinants of health, post-acute standardization of care, and CMS quality metrics.
Please Click Here to view our Pathways to Improving Health Brochure.
Discover the difference
Join one of the nation's leading academic medical centers