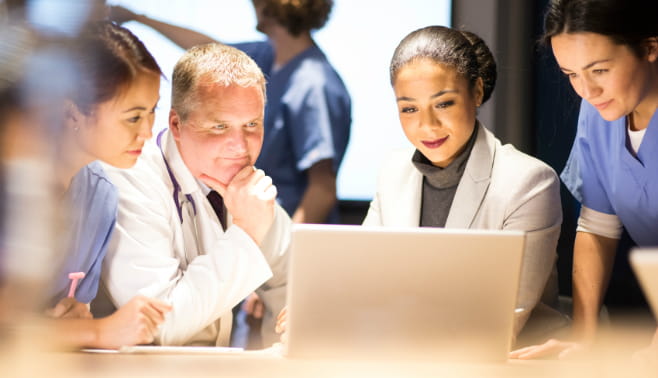 Houston Methodist Physicians' Alliance for Quality (HMPAQ) offers quarterly Continuing Medical Education (CME) events for HMPAQ members.

CME consists of educational activities that serve to maintain, develop and increase the knowledge, skills and professional performance and relationships that a physician uses to provide services for patients, the public and the profession. The content of CME is that body of knowledge and skills generally recognized and accepted by the profession as within the basic medical sciences, the discipline of clinical medicine and the provision of health care to the public.
Our HMPAQ CME topics have ranged from the management of diabetes to advance directives applied to clinical practice. These events typically include dinner and an opportunity to network with fellow HMPAQ members as well as Houston Methodist Primary Care Group (HMPCG) physicians.

In addition, HMPAQ offers its physician members Transitional Care Management trainings, which aim to improve care coordination post-hospitalization and provide incentives to ensure that patients are seen in a physician's office, so as to reduce the risk of readmission.
Discover the difference
Join one of the nation's leading academic medical centers