Physician Quality Programs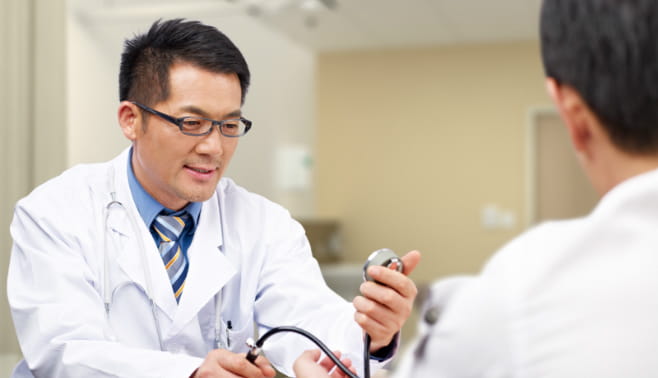 HMPAQ Partnership Strategy:

Provide expert guidance on CMS and Managed Care Quality Programs in support of independent physicians: Physician Quality Reporting System (PQRS), Bridges to Excellence (BTE) & Medicare Care Shared Savings Plan (MSSP).
Build a Network of Physician Population Health Partners for Houston Methodist Employees/Spouses and other self-insured Houston Direct-to-Employer opportunities.
Communicate Houston Methodist Marquee Programs in each region to Houston Methodist Physicians' Alliance for Quality (HMPAQ) Physicians.
Our Quality Integration Specialists Team works in tandem with aligned physicians with HMPAQ to achieve national and regional quality program recognition and incentives such as those associated with PQRS and BTE.

Physician Quality Reporting System (PQRS)
Reporting PQRS can be challenging. We can help you choose the correct submission method and select quality metrics, as well as assist in submitting data, to avoid penalties.
Beginning in 2015, payment penalties will apply to physicians who do not satisfactorily report data on quality measures for covered professional services.
As of February 2015, we have assisted nearly 630 physicians with PQRS submissions.
Bridges to Excellence (BTE)
Millions of Americans have some form of diabetes, and millions more cases are not diagnosed. In an effort to improve quality outcomes and encourage more effective treatment and management, the Quality Integration Team works with HMPAQ physicians to successfully achieve Bridges to Excellence Diabetes Recognition. This recognition accesses a broad range of diabetic metrics that effect patient health and overall wellness.
Clinicians must meet benchmarks on the following measures to earn recognition:
Blood pressure
Low-density lipoprotein (LDL) cholesterol levels
Glycated hemoglobin (HbA1c) levels
Ophthalmological Exams for Retinopathy
Nephropathy assessments (microalbumin)
Diabetic Foot Exam
BMI and Nutritional Consultation

BTE Recognition is also available for Coronary Artery Disease (CAD) and Asthma, for those who qualify.

GI Quality Improvement Consortium (GIQuIC)

The American College of Gastroenterology and the American Society for Gastrointestinal Endoscopy jointly established the nonprofit educational and scientific organization GI Quality Improvement Consortium, Ltd. (GIQuIC) in 2009.

GIQuIC is raising the bar on efficiency, effectiveness and reliability in bench marking. Physicians from hospitals, universities, ambulatory surgery centers and office-based endoscopy units nationwide are participating in this groundbreaking initiative by collecting and electronically reporting on quality indicators for colonoscopy.



Discover the difference
Join one of the nation's leading academic medical centers