Physician Quality Programs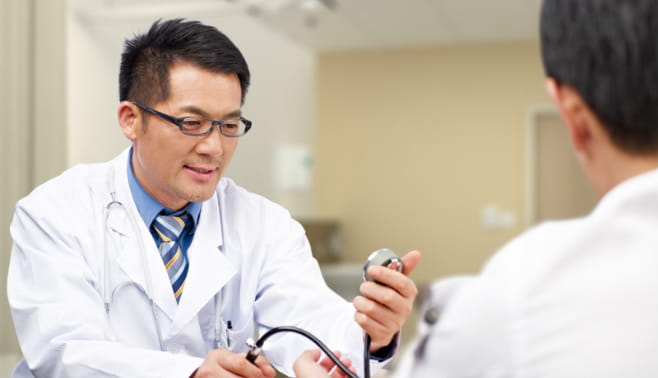 HMPAQ Partnership Strategy:
Provide expert guidance on CMS and Managed Care Quality Programs in support of aligned private physicians: Merit Based Incentive Payment System (MIPS) & GI Quality Improvement Consortium (GIQuIC).

Build a Network of Value Based Care Physician Partners and Tier 1 Providers for Houston Methodist Employees/Beneficiaries and other self-insured Houston Direct-to-Employer opportunities.

Communicate Houston Methodist Marquee Programs in each region to Houston Methodist Physicians' Alliance for Quality (HMPAQ) Physicians.

Provide a referral base for Houston Methodist Primary Care Physicians

EPIC CareLink Access

HMPAQ Board Member Eligibility

HMPAQ Marketing and Branding

Physician's name and location(s) listed on the HMPAQ Physician Roster

Inclusion of Physician practice on the HMPAQ website

Use of HMPAQ and Branding material eligibility

Our Quality Integration Specialists Team works in tandem with HMPAQ aligned physicians to achieve national and regional quality program recognition and incentives such as those associated with MIPS.

Merit Based Incentive Payment System (MIPS)

MIPS focuses on performance improvement in 4 key areas: Quality, Improvement Activities, Promoting Interoperability, and Cost. MIPS was designed to tie Medicare Part B payments to quality and cost-effective care, drive improvement in care processes/health outcomes, increase the use of healthcare information and certified electronic health record technology (CEHRT) combined to reduce the cost of care. The MIPS Performance Year begins on January 1 and ends on December 31 each year. Program participants must report data collected during one calendar year by March 31 of the following calendar year. For example, if you collected data in 2019, you must report data by March 31, 2020 to be eligible for a payment increase and to avoid a payment reduction in 2020. The MIPS final score will determine CMS Medicare payment adjustments to covered professional services.


Quality
This performance category replaced the legacy PQRS. This category covers the quality of the care you deliver, based on performance measures created by CMS, as well as medical professional and stakeholder groups. You pick the six measures of performance that best fit your practice.
Promoting
Interoperability
CMS is re-naming the Advancing Care Information performance category to Promoting Interoperability (PI) to focus on patient engagement and the electronic exchange of health information using Certified Electronic Health Record Technology (CEHRT). This performance category replaced the Medicare Electronic Health Record (EHR) Incentive Program for EPs, commonly known as Meaningful Use. This is done by proactively sharing information with other clinicians or the patient in a comprehensive manner. This may include: sharing test results, visit summaries, and therapeutic plans with the patient and other facilities to coordinate care.
Improvement Activities
This is a new performance category that includes an inventory of activities that assess how you improve your care processes, enhance patient engagement in care, and increase access to care. The inventory allows you choose the activities appropriate to your practice from categories such as, enhancing care coordination, patient and clinician shared decision-making, and expansion of practice access.
Cost
This performance category replaces the Value Based Medicine (VBM). The cost of the care you provide will be calculated by CMS based on your Medicare claims. MIPS uses cost measures to gauge the total cost of care during the year or during a hospital stay.



GI Quality Improvement Consortium (GIQuIC)

GIQuIC — GI Quality Improvement Consortium, Ltd. — the non-profit collaboration of the American College of Gastroenterology (ACG) and the American Society for Gastrointestinal Endoscopy (ASGE), is a quality benchmarking registry that is raising the bar on efficiency, effectiveness, and reliability.
Participating in a benchmarking registry initiative like GIQuIC supports facilities in establishing processes for tracking and reporting in an efficient and reliable manner and readies them for future quality and performance expectations.
As a participating physician in the GIQuIC registry, you'll benefit from the ability to measure performance and outcomes against internal and national benchmarks. The program reports on nationally recognized colonoscopy and esophagogastroduodenoscopy (EGD) measures with the capability to customize reports and develop more measures on demand.
Discover the difference
Join one of the nation's leading academic medical centers