The Summer Pharmacy Observership Program at Houston Methodist Hospital is a six-week, hands-on experience designed to provide an introduction to hospital-based pharmacy for students enrolled in a Doctor of Pharmacy program who have completed their first or second year.
Objectives of Observership:
The primary objective for this program is to provide students with the opportunity to understand and experience the various aspects of institutional pharmacy. Under the guidance and/or supervision of certified pharmacy technicians and/or registered pharmacists, the observers shall:
Observe preparation of sterile parenteral admixtures and learn about medication distribution
Spend time with staff pharmacists in both centralized and decentralized pharmacy settings to understand their roles and duties
Observe pharmacy residents, clinical pharmacists, and administrative specialists in their various daily activities, which may include rounding, attending meetings, and participating in student presentations/journal clubs
Attend meetings with pharmacy managers and spend time learning about their daily activities
Participate in various departmental projects (quality improvement initiatives and process improvements projects)
Present information in multiple venues which may include staff meetings and small groups if time permits
Number of positions available:
Two
Dates of Observership:
June 5-July 14, 2023
Stipend:
None
Credit Hours Earned for Pharmacy College or Texas State Board of Pharmacy Hours:
None
Application Process:
We will accept applications starting at 9 am on Tuesday, October 4th, 2022 through Friday, October 7th, 2022. Please note we will review the first 25 applications received. Any applications beyond the first 25 or outside of our submission window will not be accepted.

To apply for the Pharmacy Summer Observership Program:
Submit the following via email to Kathryn N. Pidcock, PharmD, BCPS at knpidcock@houstonmethodist.org
1. Letter of Intent – including your reasons to pursue the observership program and career goals
2. Curriculum Vitae (or resume)
Interview:
Applicants may be offered a phone interview with the selection committee. The phone interview will last approximately 15 minutes. No on-site interview is required.

Paperwork required once selected:
The Houston Methodist Hospital Education Institute application, Department of Pharmacy application and tobacco screening.
For further information, see our FAQ page or please contact:
Kathryn N. Pidcock, PharmD, BCPS at
knpidcock@houstonmethodist.org
Program Coordinator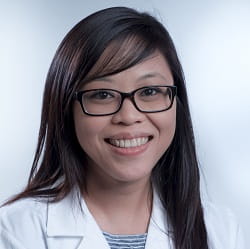 Kathryn Pidcock, PharmD, BCPS
Clinical Specialist, Internal Medicine