The purpose of the Postgraduate Year One (PGY1) Pharmacy Residency Program is to develop compassionate clinical pharmacy specialists, for the ever-changing healthcare landscape, through progressive clinical, managerial, and research experiences.
Accreditation:
Fully accredited by ASHP
Positions Available:
Six
Duration:
12 months
Stipend:
Approximately $49,700/year
Benefits:
-Paid time off (PTO) for vacation, holidays, personal reasons, severe weather emergencies, family or personal short-term illness
-Health, dental, vision and life insurance
-403B retirement plan
Application Deadline:
All application materials, including application, curriculum vitae (CV), letter of intent, letters of reference (three), and pharmacy transcripts, are due December 25th. Send in application materials as early as possible, before the deadline, as interview slots are limited.
The letter of intent, or personal statement, should be approximately one page long describing your reasons for pursuing a pharmacy residency program and including your professional interests, most significant achievements and your five-year goals as a pharmacist.
Interview:
Onsite interview required
Application Information:
Applicants should go through the online
PhORCAS
system.
Licensure Requirements:
Must be a Registered Pharmacist in Texas within 90 days of starting the program. Failure to do so will result in termination of employment.
Further information on licensure is available from the Texas State Board of Pharmacy:
Texas State Board of Pharmacy
William P. Hobby Building
333 Guadalupe, Suite 3-600, Box 21
Austin, TX 78701-3942
Tel.512.305.8000
www.tsbp.state.tx.us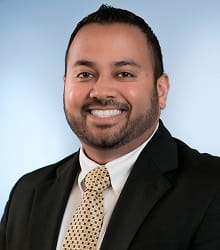 Thani Gossai, PharmD
Manager, Pharmacy Services
6565 Fannin DB1-09
Houston, TX 77030
Office: 713.363.8300
Email: tgossai@houstonmethodist.org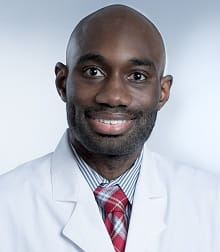 Kayode Giwa, PharmD, BCPP
Clinical Specialist, Psychiatry & Internal Medicine
Office: 713.441.1666
Email: SGiwa@houstonmethodist.org