Acute Care Physical Therapy Residency
The mission of Houston Methodist Hospital's Acute Care Residency is to develop physical therapists to become exemplary providers of innovative, patient-centered, evidence-based physical therapy to hospitalized adult patients across a broad spectrum of diagnoses, age, and medical complexities.
Program Overview
The Acute Care Residency is an innovative program designed to pick up where PT school left off, providing a comprehensive didactic component that includes both classes and guided self-study modules that cover topics pertinent to the acute care environment. Topics cover latest evidence regarding specific diagnoses as well as practical aspects of identifying pertinent lab values, medications, imaging, and interventions and understanding their impact on therapy. It is 12 months in length and didactic and mentored experiences emphasize development of advanced clinical reasoning skills across all major diagnostic categories.
The Program and faculty strives to develop the resident to:
Become an acute care specialist to provide advanced practice skills in the evaluation and treatment of hospitalized adults.
Be a consultant to members of the acute care team, including peers, physicians, and other services, as well as to patients and families.
Critically appraise and utilize the evidence that exists regarding rehabilitative care for patients with acute medical and surgical diagnoses and become a contributor to the body of evidence relating to acute medical/surgical adult patients.
Use good teaching skills and strong mentorship to share with colleagues, students, and other health care professionals, information important to the rehabilitation of complex acute care patients and the effective utilization of physical therapy.
Program Highlights
Rotations through musculoskeletal, cardiopulmonary, neurological, complex medical/surgical, and integumentary areas. Includes experience in multiple ICUs.
Over 20 faculty-taught classes and more than 30 self-study modules
Flexible mentoring schedule that enables the mentoring to diminish as the resident demonstrates proficiency
Participation in the research activities
Opportunity to develop teaching skills in both clinic and classroom.
Program Data
Year accredited: 2016. Reaccredited in 2021 for 10 years (until 2032)
Number of graduates: 6
Graduation rate: 100%


Houston Methodist Hospital Acute Care Residency is accredited by the American Physical Therapy Association as a post-professional residency program for physical therapists in acute care.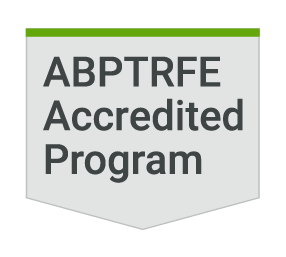 Contact us for additional information:
Nadeen Moghrabi, MBA, MS
Acute Care Residency Program Director
Houston Methodist Hospital
6565 Fannin St, M1-024
Houston, TX 77030
713.441.6005