Houston Methodist Clear Lake Longitudinal APPE Program
About Houston Methodist Clear Lake
Houston Methodist Clear Lake (HMCL) Hospital is a fast-growing acute care hospital extending its healing mission to the many communities in the Greater Bay Area with 178 inpatient beds and over 500 physicians and 1,000 staff members. HMCL has earned quality-based hospital accreditation alongside designation as a Stroke Ready Facility through Det Norske Veritas (DNV). Additionally, HMCL is a Chest Pain accredited facility through the Society of Cardiovascular Patient Care and, in 2022, the HMCL Cancer Center was granted accreditation by the Commission on Cancer.
HMCL offers a wide range of clinical services including neurology, heart and vascular surgery, orthopedics and sports medicine, adult critical care services, internal medicine, infectious diseases, hematology/oncology, and women's services. Currently we have clinical pharmacy specialists in critical care, internal medicine, emergency medicine, and hematology/oncology. With 38 pharmacy team members, we set ourselves apart with outstanding teamwork and communication throughout all areas of pharmacy. Operations, clinical and administration are equally important in providing the safest care for all of our patients campus wide.
The Longitudinal Advanced Pharmacy Practice Experience (LAPPE) program at HMCL offers students the opportunity to engage with clinical preceptors that are experts in their fields to best advance their clinical knowledge as well as experienced staff pharmacists, administrative specialists, and a residency trained management team. Our LAPPE students will rotate through a variety of experiences such as advanced hospital, internal medicine, pharmacy administration/management, critical care, emergency medicine, and hematology/oncology ambulatory care as well as opportunities to create student-specific experiences through research and project development. We look forward to providing each student with a tailored experience to equip them with the tools necessary to be successful in the hospital setting. Come join our great team!
Program Director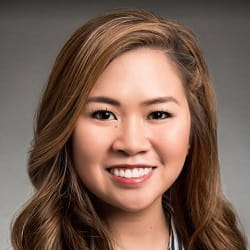 Christina Gullion, PharmD, BCOP
Clinical Pharmacy Specialist
Hematology/Oncology
Program Coordinator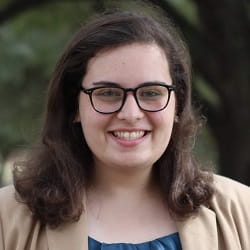 Samantha Sangabi, PharmD
Senior Staff Pharmacist
Operations, Clinical, and Quality