Virtual Nutrition Counseling
Access registered dietitians in the MyMethodist app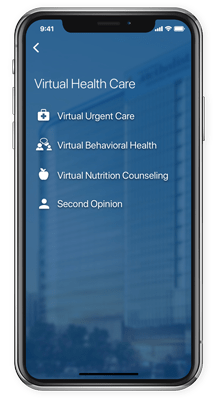 Scheduling a video visit with a registered dietitian through Virtual Nutrition Counseling in the MyMethodist app is easy. The app allows you to search for and schedule with registered dietitian seven days a week, before, during or after normal business hours — whenever it is convenient for you. Appointments last 30 minutes and topics include weight loss, exercise and overall wellness issues.
You can set recurring appointments with the same provider, just as you would with a traditional dietitian. You can also read about each dietitian to see if he or she is a fit for you.
Cost for the service is $60 per visit.
Access is simple. Download the MyMethodist app from the app store (if you haven't already) and select Virtual Health Care.