Virtual Behavioral Health
Access licensed behavioral health providers in the MyMethodist app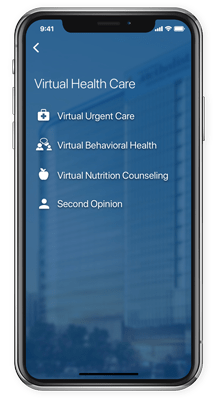 Making time to have a visit with a behavioral health provider can be challenging, especially when you consider travel time and fitting into the provider's schedule. But now through Virtual Behavioral Health in the MyMethodist App, we're making it easier for you to schedule and attend a virtual appointment.
The app allows you to connect with counselors and psychologists. After searching through and reading about each of our licensed behavioral health providers, you'll be able to schedule a virtual appointment with the provider who's right for you and your schedule. Appointments last 45 minutes and available times vary, but many providers offer evening and weekend sessions.
You can set recurring appointments with the same provider, just as you would with a traditional behavioral health provider. Providers who treat children over 10 have a special banner on their picture in the app.
Cost for the service is $80 or $95 per visit, depending on the type of provider you connect with.
Access is simple. Download the MyMethodist app from the app store (if you haven't already) and select Virtual Health Care.