Houston Methodist Spine Center at Clear Lake
Call Our Spine Coordinator to Schedule an Appointment
Call Our Spine Coordinator to Schedule an Appointment
Request an Appointment Form
Comprehensive Back and Neck Pain Treatment in Clear Lake
If you suffer from back and neck pain, you have options when it comes to treatment. The experienced team at the Houston Methodist Spine Center at Clear Lake is here to guide you to finding relief from back and neck pain
—
whether it is everyday discomfort or severe pain from a complex condition or injury.
Why Choose Houston Methodist Spine Center at Clear Lake?
A multidisciplinary team of board-certified doctors and specialists
Personalized treatment plans ranging from nonsurgical options to minimally invasive surgery
Expedited appointments (within 5 business days)
Comprehensive care close to home
Nonsurgical Back and Neck Pain Treatment Options
The Spine Center at Clear Lake isn't just for surgery. Depending on your condition, we'll recommend a range of treatments, including nonsurgical options like physical therapy, pain management, massage therapy and acupuncture.
If you're currently suffering from back or neck discomfort, don't wait to see a doctor until the pain becomes unbearable. The earlier we can address the issue behind your pain, the better the chances are of treating it with nonsurgical or minimally invasive methods.
Personalized Spine Care Near You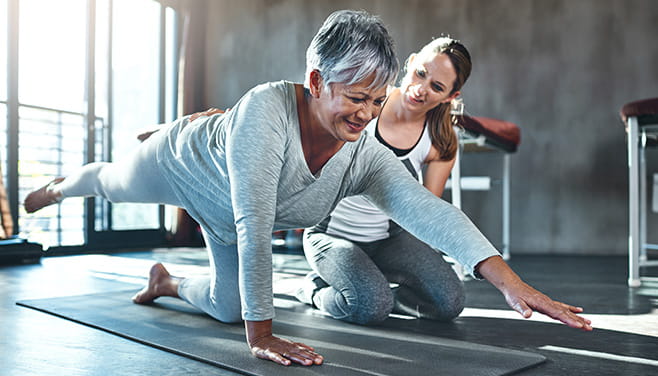 The specialists at Houston Methodist Spine Center at Clear Lake are experts in treating a full range of spine conditions, whether it's for everyday discomfort or for severe pain.
Conveniently located close to home, we offer expedited appointments — so you can access the care you need quickly.
Care Coordination
Spinal conditions are complex and often require the coordination of several highly trained specialists such as physical therapists, pain management specialists, sports medicine doctors, orthopedic surgeons, neurosurgeons and neurologists.
To help you identify the right specialist for your spinal condition, we offer a dedicated nurse navigator who will assist with the scheduling and coordination of care among your treatment team as well as your primary care doctor.
Meet Your Spine Center Coordinator: Ashley Van Den Bossche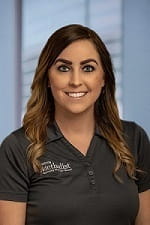 Ashley will be your first point of contact and will refer you to the appropriate physicians and/or therapists. She will facilitate appointments with your team of specialists, as well as coordinate other health appointment needs that may arise during your care. In addition, Ashley will remain in communication with you throughout the process, ensuring you see the right provider from the start. Call Ashley at 281.523.3355 or hmclspinefax@houstonmethodist.org.
This e-mail address is the property of Houston Methodist and/or its relevant affiliates. Please note that phone call is the preferred method of communication.
Conditions We Treat
We treat all types of spine-related disorders, including back and neck pain, spinal cord pinching, congenital disorders, degenerative conditions, spinal injuries and more. Below are some of the most common conditions we treat. If you don't see your condition listed, call us.
Alzheimer's and Memory Disorders
Amyotrophic Lateral Sclerosis (ALS)
Concussion
Back and Neck Pain
Brain and Spinal Tumors
Epilepsy and Seizures
Headaches and Migraines
Multiple Sclerosis (MS)
Muscle and Nerve Injuries
Muscular Atrophy
Myasthenia Gravis
Neuromuscular Disorders
Osteoporosis/Vertebral Compression Fracture
Parkinson's Disease and Movement Disorders
Peripheral Neuropathy
Sleep Medicine
Spondylarthritis
Stroke
Our Back and Neck Pain Specialists Are Here to Help
Not sure who you should see? Call 346.361.0932 and our care navigator will help connect you with the right provider. You may also fill out this form to request an appointment online.