Translational Research Initiative

Despite generations of effort, the 'translation' of novel medical discoveries from the laboratory into the patient care arena remains elusive and cumbersome, taking up to 20 years and billions of dollars. Thousands of new discoveries for promising treatments are lost due to the expense, lack of business expertise and challenging regulatory requirements presented in crossing the "Valley of Death" – the road between a laboratory discovery and its successful human application.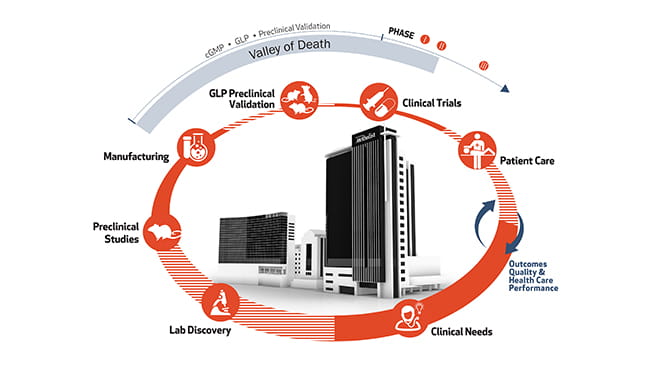 To help tackle this challenge, Houston Methodist incorporated its patient centered focus into an improved model for medical research by establishing the Houston Methodist Research Institute. The Research Institute is designed to speed the pathway and efficiency of innovation so that effective treatments and real cures are delivered to patients in years rather than decades.

In support of this goal, the Houston Methodist Research Institute has created the Translational Research Initiative, or TRI, as a unique opportunity to make a difference now, by applying the power of philanthropy to medical innovations with the most potential to transform health.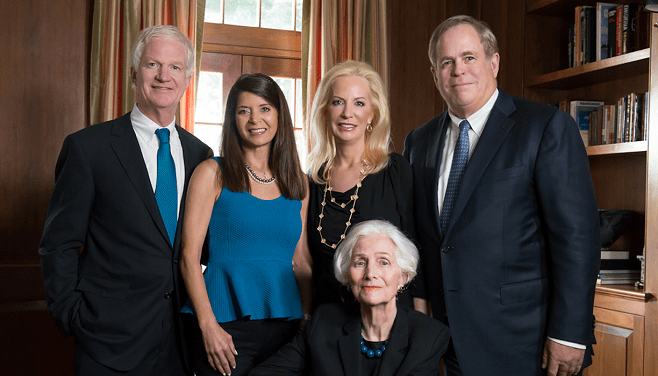 Walter Oil & Gas Corporation
TRI1
Beginning with a philanthropic matching fund established by the Walter Oil & Gas Corporation through the generosity of Paula and Rusty Walter & Jim and Carole Looke, TRI1 resonated with Houston's philanthropic community with its business-like focus on results and exceeded expectations. Generous Founding Members pledged $150K or more to match the initial gift of the family. These funds, totaling $10 million, have now been fully awarded through research grants that support innovative projects, including new therapies for stroke patients and experimental treatments for brain cancers.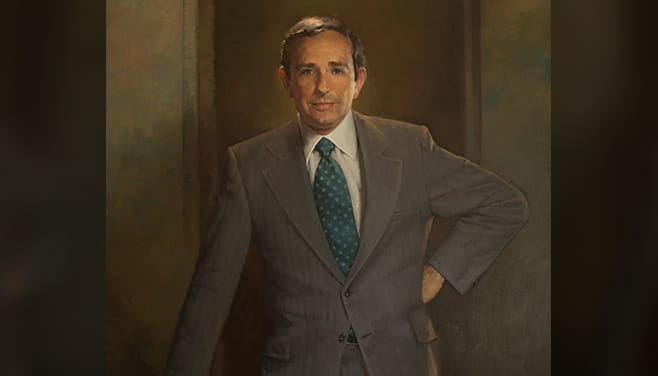 jerold B. Katz foundation
TRI2
The success of TRI1 paved the way for TRI2 through the generosity of the Jerold B. Katz Foundation, whose $5 million challenge gift is helping to raise another $5 million from community visionaries. Nearly 100 benefactors, including more than two dozen Founding Members, raised an additional $4 million. TRI2 also helps fund the new Translational Research Accelerator Program which aids promising projects that need a bit more development to qualify for TRI grants. The smaller Accelerator grants prepare projects for larger TRI grants that will make way for clinical trials.

Great Things Come in Threes: TRI3
Building on the success of TRI1 and TRI2, the Walters and the Walter Oil & Gas Corporation established a third initiative with another matching challenge gift. The goal of TRI3 is to create a $10 million fund focused solely on neurology and translational projects, such as neurosurgery, stroke recovery or Alzheimer's disease. Benefactors who give at least $50,000 to TRI3 will be recognized as Founding Members and will join the generous, distinctive group of advocates and investors who have kick-started a new way to fund medical research.