The Department of Radiology offers comprehensive professional radiology services for patients through its physician. The department provides detection, diagnostic and therapeutic care at Houston Methodist and affiliated hospitals. Additionally, physicians are involved in research and education within the Methodist System.

Beyond professional services, the department is establishing a radiology residency program and the physics program. The physics program is charged with standardizing and improving image quality in diagnostic x-ray, CT and MRI; improving radiation safety and monitoring; and establishing calibration and maintenance standards of imaging equipment. The Department of Radiology also provides Houston Methodist a methodology for review and purchase of imaging equipment and oversees upgrades of imaging technology and review of new building out of imaging suites to enhance the patient experience and safety.

The mission of the Department of Radiology is to provide outstanding clinical care through expertise in interpretation and professional services, through innovative and advanced imaging research, and through excellence in teaching and mentoring.

The vision of the Department of Radiology is to be the premier academic radiology program in Texas.

The department embraces the Houston Methodist ICARE values.

Department Chair
Diego Martin, MD, PhD
Chair, Department of Radiology
Houston Methodist
Contact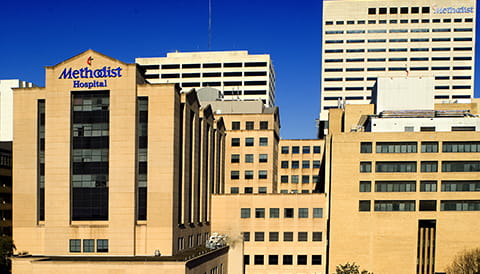 Department of Radiology
Houston Methodist Hospital
6565 Fannin St.
Houston, TX 77030

With your support, Houston Methodist is able to provide exceptional care that is truly leading medicine