Department of Otolaryngology Head and Neck Surgery

Houston Methodist's Department of Otolaryngology - Head and Neck Surgery provides complete head and neck care. We treat diseases of the ear, larynx, trachea, head and neck, nose and sinuses, facial aging, sleep and endocrine glands. Houston Methodist is also home to the Center for Performing Arts Medicine, caring for the voice of professional performing artists including the Houston Grand Opera.
The Department's mission is to provide the best patient care experience while training students, residents, fellows and physician scientists by excelling in the following:
Innovation in the whole patient care experience
Embracing and vetting new technologies
Best Practices for patient care
Multidisciplinary centers of excellence
Translational regenerative medicine
Big data and AI


Innovation has always been the mainstay of the clinical enterprise within our Department. Our clinics are outfitted with the state-of-the-art equipment including 4K sinus imaging equipment, image guided localization instruments, wall mounted ear microscopes, Pentax vocal chord stroboscopic imaging systems, an in-office CT scanner and lasers for tumor removal and facial aesthetics. Our dedicated Otolaryngology operating suites have the single port Davinci robot for our head and neck cancer needs. All of the imaging towers in the ORs contain high definition 4K screens capable of utilizing ICG dye identification, with several of our ORs outfitted with the Storz Collaborator visualization system. We have also recently purchased the Olympus 3D Orbeye exoscope for our otologic and laryngologic needs.
The Department of Otolaryngology Head and Neck Surgery supports the Houston Methodist Academic Institute's mission of addressing challenges faced by patients through translational research and education by offering our own residency program. We also train residents from Baylor College of Medicine, the University of Texas Health Science Center at Houston and the University of Texas Medical Branch at Galveston. We are also a part of the Baylor College of Medicine Otology/Neurotology fellowship program and will also be starting our own American Academy of Facial Plastic and Reconstructive Surgery approved fellowship as well. Our Department also serves as the primary Otolaryngology – Head and Neck Surgery clinical and research training center for students at Texas A&M College of Medicine at Houston and the EnMed program - a joint venture between Texas A&M's College of Engineering, College of Medicine and Houston Methodist that culminates in a combined medical doctorate and master of engineering degree.
The Department embraces innovation in order to deliver state of the art patient care. With the assistance of our departmental research coordinator, a departmental research assistant, and the resources of the Academic Office of Clinical Trials, we have engaged in first of its kind research incorporating Big Data and artificial intelligence in partnership with several innovative companies to bring these technologies into our specialty.
Chair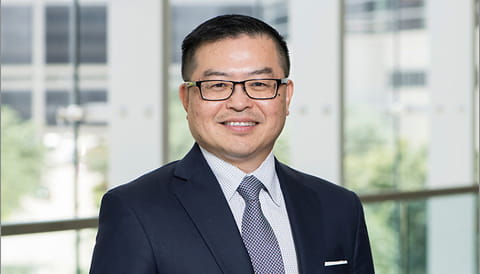 Contact Information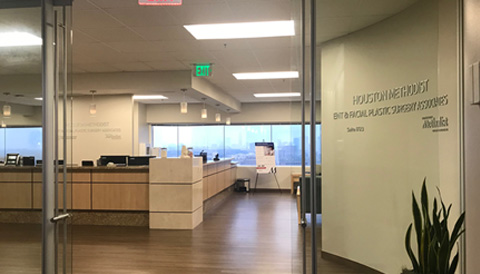 Department of Otolaryngology Head and Neck Surgery
Houston Methodist
6550 Fannin St., Smith Tower 1723
Houston, TX 77030
713.441.1368