Cardiology Faculty
Our key teaching faculty are members of the Houston Methodist DeBakey Heart & Vascular Center and have faculty appointments with our affiliate, Weill Cornell Medical College. They are nationally recognized for their expertise in the application of sophisticated imaging techniques, the performance of complex interventional and electrophysiology procedures, and the application of novel therapies for patients with heart failure and valvular diseases.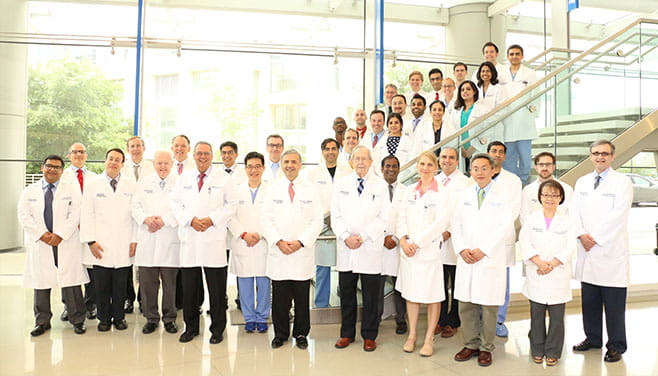 The chair and program directors include
Dr. William Zoghbi
, chair, Department of Cardiology and program director, cardiovascular imaging;
Dr. Stephen Little
, program director, cardiovascular disease;
Dr. Neal Kleiman
, program director, interventional cardiology;
Dr. Jerry Estep
, program director, advanced heart failure/transplantation;
Dr. Miguel Valderrabano
, program director, electrophysiology.