HYEON JU "HJ" ALI, MD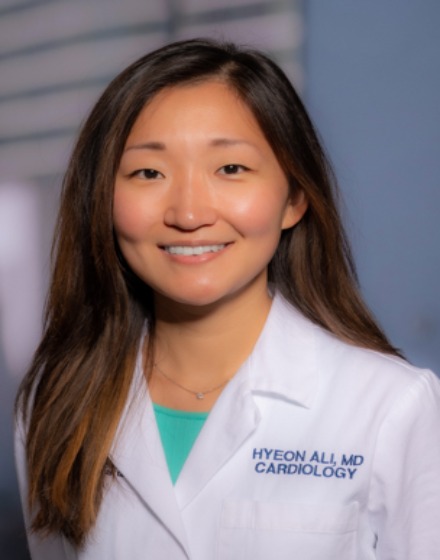 SUMMIT PANDAT, MD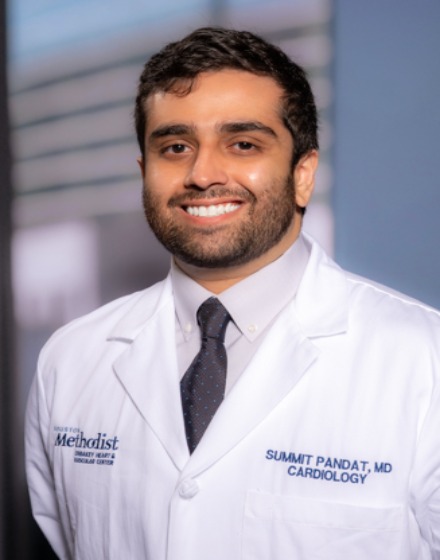 Dear Applicant,
Houston Methodist is an internationally recognized institution with historic achievements and discoveries in the fields of cardiology and cardiovascular surgery. Our world-renowned faculty are leaders in their fields and include those who are past presidents of the American College of Cardiology, American Society of Echocardiography, and American Society of Nuclear Cardiology, as well as chairs and authors of multiple guidelines. Not only are they leaders in their respective fields, the faculty are also incredibly approachable and make fellow education their top priority. The relationships between faculty and fellows are collegial with fellows treated more as junior partners and colleagues.
In the heart of the Texas Medical Center, the Houston Methodist cardiovascular fellowship offers a wide breath of exposure. You will experience all areas of cardiovascular medicine and be at the forefront of innovation. We pride ourselves especially on exceptional clinical training, such that fellows can comfortably handle a wide range of complex cases by their second year of training. You will emerge a heart failure expert, taking care of cardiogenic shock, post-transplant and VAD patients, and all types of temporary mechanical circulatory support with ease. There is no shortage of procedures in the catheterization laboratory with everyone easily hitting their Level 2 and Level 3 COCATs requirements while seeing complex PCI and cutting-edge structural cases.
Our prolific imaging department allows fellows to come out Level 2 and above in any imaging subspecialty from echocardiography to cardiac CT. It's truly a blessing to have these advanced imaging modalities under one roof and gain an understanding of when and how these modalities are best used for our patients. In your second year, you'll have the opportunity to go to our community affiliate and spend a month putting all your clinical knowledge and skills to work in a low-resource environment. You'll see your patient as a consult in the morning, interpret the nuclear in the afternoon, and then do the diagnostic catheterization (and sometimes the intervention!) before discharge.
On completion of your general cardiology fellowship, you'll be aptly prepared for an advanced subspecialty fellowships in interventional cardiology, structural heart disease, advanced heart failure, advanced imaging (echocardiography, CT, nuclear [SPECT and PET], cardiac MRI) or electrophysiology. Having these specialties in house gives general fellows an opportunity to decide what part of the field will best suit them. Former graduates have gone on to thrive at both academic institutions and community practices throughout the nation.
For those who are interested in research, our department offers fellows abundant opportunities for impactful clinical research to excel in both academic and clinical practice. Fellows are given the opportunity to choose one of our prolific mentors who can guide them through the research process from identifying a hypothesis to presenting an abstract and publishing the manuscript. Other available opportunities include reviewing and contributing to the Methodist DeBakey Cardiovascular Journal.
We are a tightly knit and diverse group of fellows and faculty from all over the world with fellows routinely hanging out inside and outside the hospital. The program leadership works with us to continually change our program and strive to balance our educational needs and our well-being. Consequently, rotation schedules are highly flexible with over 12 electives months offered throughout general cardiology fellowship and time off accommodating. This allows each fellow to tailor his/her schedule according to their long-term goals and interests. Educational conferences are ample (check out our YouTube channel!), bedside teaching poignant, and clinical diagnostic reasoning rigorously challenged in our monthly Professor Rounds.
Houston is one of the largest and most diverse cities in America. The food and drink scene rivals the biggest cities in the country and is right on par with the likes of New York City (yes, we just went there!). It's incredible cost of living for a metropolis makes starting and raising a family here a reality, with no state taxes a real plus. No matter what you like to do or where you are on your life journey, Houston can be a home for you.
We look forward to meeting you during the interview season and welcoming you to our cardiology family here at Houston Methodist. If you have any questions, please feel free to reach out to us directly.
Sincerely,

Hyeon Ju "HJ" Ali, MD Summit Pandat, MD
Department of Cardiology Department of Cardiology
2022-2023 Chief Fellow 2022-2023 Chief Fellow