With a goal of building a comprehensive approach to cancer research across basic, clinical, and population-based science, Houston Methodist Dr. Mary and Ron Neal Cancer Center has developed three Research Programs led by renowned experts: Cancer Immunology and Immunotherapeutics, Innovative Therapeutics, and Cancer Prevention and Control. The overall specific aims of these programs are to:
Develop novel therapeutics for cancer treatment and care using a combination of cutting-edge translational science techniques in the areas of innovative personalized therapeutics, and immunotherapy.


Translate basic science and population science discoveries into early phase clinical trials and interventions.


Promote cancer awareness through community engagement in urban and rural areas of Texas with the highest incidence of cancer and provide improved cancer prevention and screening options through the regional branches of the Houston Methodist Hospital.
Qing Yi, MD, PhD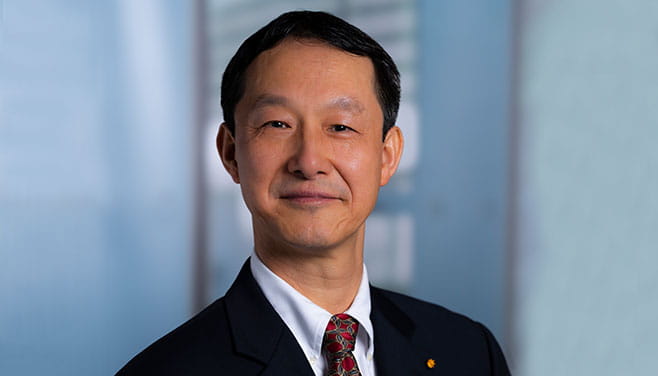 Qing Yi, MD, PhD
, is the associate director of Basic Research Programs, and professor of oncology in the Houston Methodist Neal Cancer Center.
Learn more
.
Nestor F. Esnaola, MD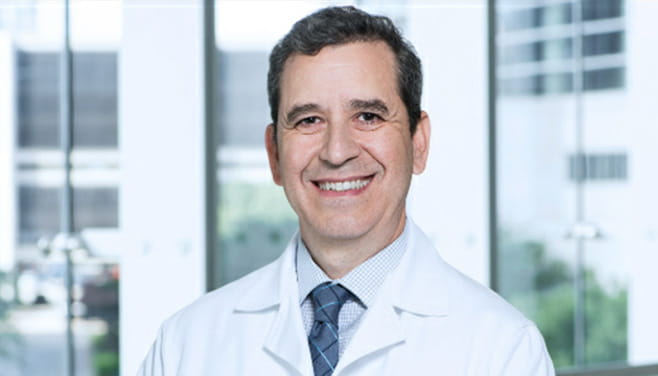 Cancer Research Programs includes:
Innovative Therapeutics
The overarching goals of the Innovative Therapeutics program are to develop effective treatment for local advanced and metastatic cancers, with a primary focus on overcoming therapy-resistance, and to enrich therapeutic agents in the tumor tissue through targeted drug delivery.
Cancer Immunology and Immunotherapy
The Cancer Immunology and Immunotherapy program has combined the close integration of basic biomedical sciences, translational researches, clinical trials of immune therapies to advance and translate immunotherapies for solid and hematologic tumors.
Cancer Prevention and Control
The primary goals of the Cancer Prevention and Control program are to Identify, understand, and mitigate factors that contribute to cancer risk and to develop and evaluate new strategies for early cancer detection, including novel biomarkers.