Speak With Our Team Members for More Information or to Schedule an Appointment
Speak With Our Team Members for More Information or to Schedule an Appointment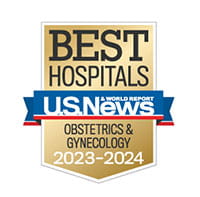 We are among the top-ranked hospitals in the U.S., as noted by U.S. News & World Report. In addition, we are one of the best hospitals for gynecological care in the U.S.
We know you are much more than a set of symptoms. You are a complete person with complex, unique needs. As our patient, you will receive personalized, comprehensive care for your women's health issues. Our physicians offer a collaborative, multidisciplinary approach that helps in managing your overall health and wellness. Our team is here to help you.
Our Women's Health Services
We offer a wide range of women's health care to our international patients. Our services include:
Gynecology
Mammograms and breast screenings
Osteoporosis
Pelvic health and urogynecology
Additional services: We treat women for their unique needs in a number of medical specialties, including heart and vascular care, neurology, and orthopedics, among many others
Take the Next Step for Your Women's Health Care
To arrange an appointment with one of our women's health specialists, contact our Global Health Care Services team , or find out how to become our patient.
To learn more about Houston Methodist's women's health services, visit our English-only Women's Health services page.