Ting Tsung and Wei Fong Chao Center for BRAIN

The Ting Tsung and Wei Fong Chao Center for Bioinformatics Research and Imaging for Neurosciences (BRAIN) at Houston Methodist is working toward cures for Alzheimer's disease and other neurodegenerative diseases by developing and integrating new bioinformatics, bioimaging and bioengineering methods for the central nervous system. Made possible by a generous gift from the Ting Tsung and Wei Fong Chao Foundation, the center aims to translate research findings into clinical therapies quickly and effectively using a comprehensive, systems-level approach.

Research focus areas:
Find cures for Alzheimer's disease and other disorders that operate through similar mechanisms


Apply bioinformatics, bioimaging, bioengineering and neurobiology methodologies to study the big data produced throughout the neuroscience community


Develop new methods and technologies to manage and treat neurodegeneration via regenerative medicine


Whereas our ultimate goal is simple — to understand what causes Alzheimer's disease and find a cure for the disease through neuroregeneration and other means — this represents a far too complex and urgent problem for any one group to tackle. To date, the Chao Center for BRAIN at Houston Methodist has developed working relationships with dozens of research centers and researchers throughout the country. Director Stephen Wong, PhD, PE,partners closely with the Nantz National Alzheimer Center and Houston Methodist Neurological Institute in leading this effort of translational research from bench to bedside and back.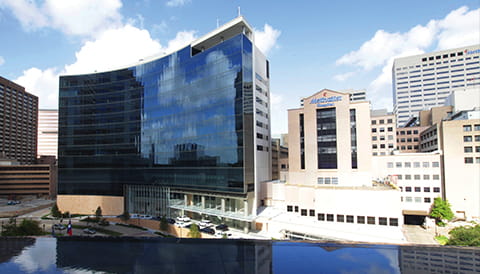 Contact Information
Ting Tsung and Wei Fong Chao Center for BRAIN
Houston Methodist
6670 Bertner Ave., R6-South
Houston, TX 77030
713.441.3726