Bioengineering & Informatics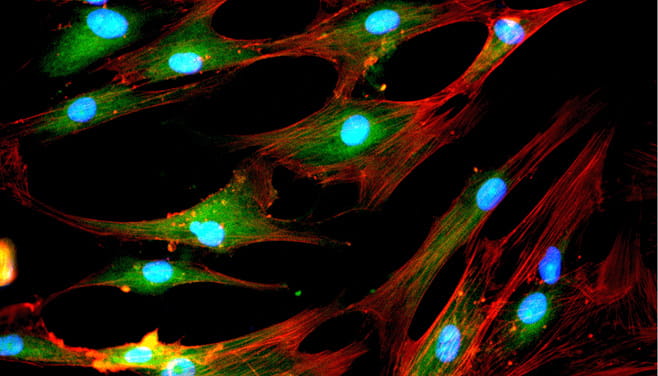 In order to translate new molecular and cellular biology discoveries effectively from the laboratory bench to the patient's bedside, bioengineering and informatics engineers improve medicines by integrating bioengineering, bioinformatics and bioimaging. Our interdisciplinary disease-oriented approach includes the design and integration of multimodal, multiscale imaging techniques, high-dimensional biotechnologies, agile medical devices, systems biology and informatics methods to acquire, analyze and digest large volumes of heterogeneous biomedical data quickly and efficiently. We strive to provide information that will enable prediction, prevention, detection, diagnosis and treatment of human disease.
Our labs include integrated bioinformatics infrastructure for gene sequencing, animal research, metabolic pathway maps, macromolecular structure data, microarray data, high-content analysis, neuropathology, neurology clinics, imaging centers, drug trials and clinical research. Our research helps to develop the infrastructure to care for the whole patient, realizes the next generation of medical devices, allows computational approaches to unlocking gene history, allows us to see inside the body for better disease analysis and provides quantitative methods for improving health care research.
The goals of the bioengineering and informatics teams include:
Drug repositioning — Development of computational and experimental methods and tools to identify biomarker motifs, drug targets and disease-specific signaling mechanisms and to reposition known drugs for combating human diseases, including cancer, Alzheimer's disease and orphan diseases.
Image-guided therapy — Design and develop multimodal instrumentation to enable molecular image-guided intervention for lung cancer and brain tumors.
Label-free imaging — Investigate and develop label-free biophotonic techniques, such as CARS (coherent anti-stokes Raman scattering), for cancer interventions in breast, prostate and lung.
Informatics —Develop informatics algorithms, models and databases to identify biomarkers and therapeutics targets, delineate disease mechanisms, aid diagnostic and treatment planning, and support comparative effectiveness and outcomes research for evidence-based resource allocation decisions and for precision medicine.