About the program Director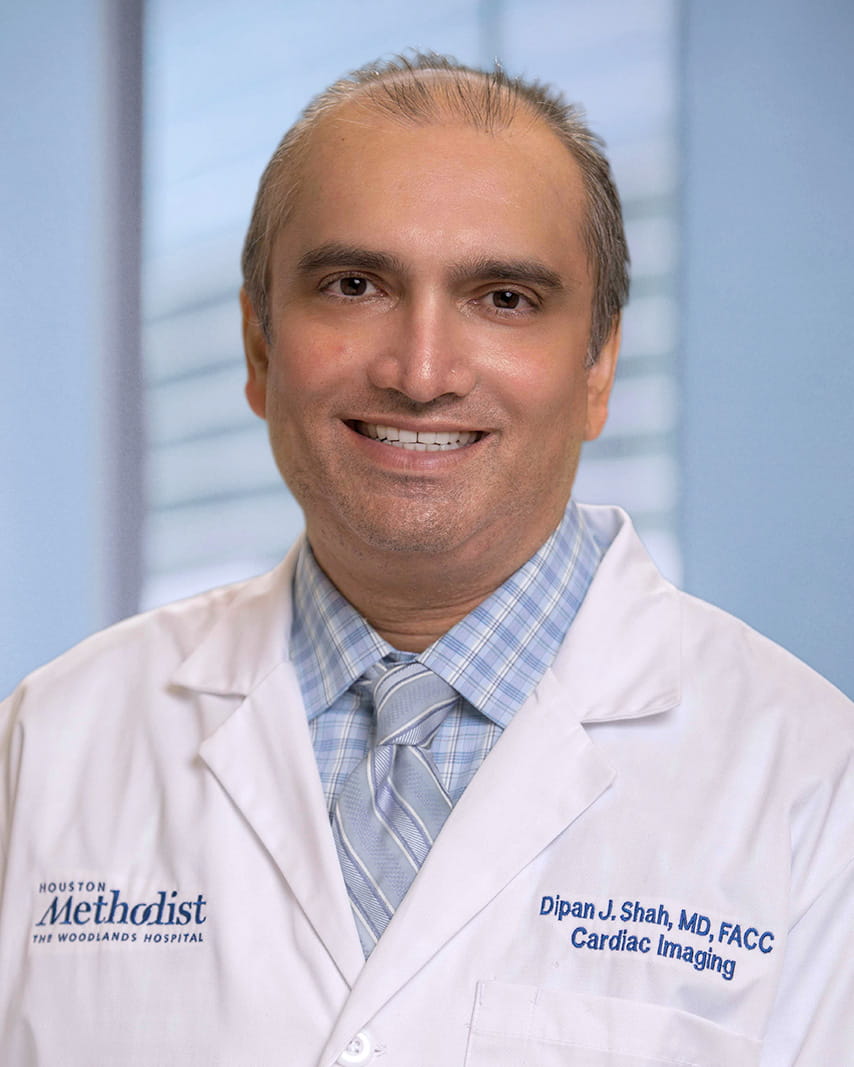 Dipan J. Shah, MD
is the program director for the Advanced Cardiovascular (CV) Imaging Fellowship Program and Director of the CV Imaging Institute at Houston Methodist Hospital. The institute is one of only a few in the country that brings together all aspect of CV imaging from echocardiography, nuclear cardiology, vascular ultrasound, cardiovascular CT, and cardiovascular MRI.
Dr. Shah founded the Cardiovascular MRI (CMR) Laboratory at Houston Methodist Hospital in 2008. Since its inception in 2008, the laboratory has grown to become one of the largest CMR laboratories in the United States, performing nearly 4,000 studies annually. Dr. Shah also holds an academic appointment as Associate Professor of Clinical Medicine at Weill Cornell Medical College. His clinical interests are in advanced cardiac and vascular imaging. His research interests focus on establishing the role of cardiovascular MRI in the evaluation and management of heart failure, valvular heart disease, and vascular diseases.
Dr. Shah received his medical degree and completed his internal medicine residency training at the Medical College of Wisconsin. After completing a general cardiology fellowship at Illinois Masonic Medical Center, he pursued additional specialty training in cardiac imaging through an advanced fellowship in echocardiography at Northwestern University and another advanced fellowship in cardiovascular MRI at Duke University.
Dr. Shah is the recipient of research grants from the National Science Foundation, the National Institutes of Health, and industry partnerships. He has published more than 100 peer-reviewed manuscripts and book chapters. He has given more than 100 presentations at national and international cardiology and radiology scientific meetings and is a frequent invited speaker at the scientific sessions of the American College of Cardiology (ACC), the American Heart Association, and the Society of Cardiovascular Magnetic Resonance (SCMR). He has served on numerous committees for the ACC and SCMR, and was a member of the guidelines writing group of the American Society of Echocardiography on "Recommendations for Noninvasive Evaluation of Native Valvular Regurgitation."