Weill Cornell PhD Program,
Houston Campus
The Weill Cornell Graduate School of Medical Sciences (WCGS) has expanded its PhD program to an additional campus at Houston Methodist Academic Institute, the research and education arm of Houston Methodist Hospital in the Texas Medical Center. This is a new enhancement, building upon the 16-year academic affiliation between Weill Cornell Medicine (WCM) and Houston Methodist to train the next generation of physicians and scientists.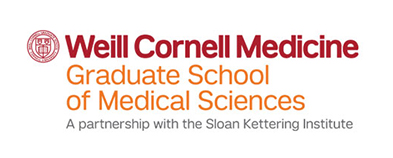 WCGS faculty at the New York campus will provide the didactic curriculum via remote learning with mentoring by WCGS faculty at the Houston campus. The thesis research will be performed at the Houston Methodist Academic Institute, under the direction of WCGS faculty located at both the Houston and NYC campuses. Graduate students and WCGS faculty based in Houston will visit New York City for program retreats and graduate school events. In turn, graduate students and faculty based in New York City can benefit from Houston-based faculty expertise and state-of-the-art facilities and technology at the Houston Methodist Academic Institute. This collaboration will enhance the experience of students and faculty at both locations, promote scientific interactions, and add diversity to our student body.
About the Houston Methodist Academic Institute
The Houston Methodist Academic Institute is in the midst of the enriched milieu of the Texas Medical Center - the largest medical city in the world, now building an "
innovation corridor,
" that will run from the Medical Center to Midtown Houston. Over 60 clinical, research and educational entities comprise this medical city, which attracts scientists and medical professionals world-wide, a diverse community that spawns innovation. The Academic Institute comprises 540,000 sq. ft of research space with open laboratory space housing 90 principal investigators, over 20 core facilities to enhance interdisciplinary research, a comparative medicine program that supports translational science and provides Good Laboratory Practice support, as well as three Good Manufacturing Practice facilities to translate our research innovations into transformative therapies for testing in our first-in-human clinical trials unit.
About the Physiology, Biophysics & Systems Biology Program on the Houston Campus
In 2021, the Houston campus will offer the Physiology, Biophysics, and Systems biology (PBSB) doctoral program of study. PBSB is designed to engage students with quantitative biological approaches at the forefront of physiology, the functions of cells, tissues, and organs; biophysics, the application of principles of physics to biological processes; and systems, the complex interactions between components of a biological system. The focus is on cutting edge approaches to genomics, bioinformatics and computational biology, molecular and cellular biophysics (including fluorescence microscopy and single molecule imaging, crystallography, electrophysiology and membrane systems, stem cells, and computational simulations of macromolecular systems), computational and systems neuroscience, organogenesis and development, learning, memory, and behavior. The research activities of the faculty, in genetics, structural biology, and cell and molecular biology are integrated with principles and representations from mathematics, computer science and statistics, physics, and engineering.
Houston Methodist has been ranked the No. 1 hospital in Texas for nine straight years and is among the top 20 hospitals in the nation, ranked in 11 adult specialties: more than any other hospital in the state of Texas. We also are proud to be named to U.S. News & World Report's prestigious Honor Roll for the fourth time.
Life in Houston
View all that Houston has to offer in the fourth largest and most diverse city in the U.S.