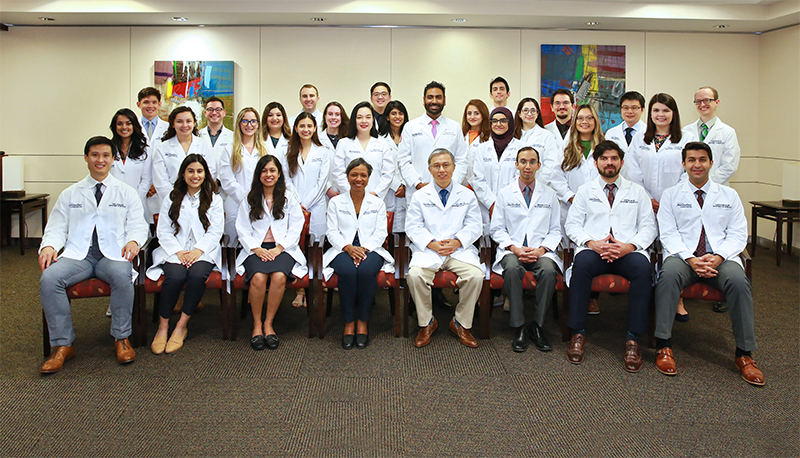 The
Stanley H. Appel Department of Neurology
offers a four-year accredited adult neurology residency program. The program is developed to provide well-rounded training in clinical neurology and mentorship in the clinical and basic sciences that provides a strong foundation for the practicing neurologist and physician-scientist. The program has a high faculty-to-resident ratio, which allows residents access to training yet also challenges them to be autonomous with a commitment to lifelong learning.
Houston Methodist is a private, non-profit institution which has earned worldwide recognition since it opened its doors in 1919 with a long history and tradition of training leaders in medicine and research. Through its affiliations with national, international, and state institutions, Houston Methodist is a valuable site for training of residents, fellows, and medical students. Our fully accredited educational program provides exposure to complex cases, state-of-the-art technology, and access to physician leaders Neurology and related field. Thus, this program is designed to prepare the best and brightest future neurologists.
---
Stanley H. Appel Department of Neurology
6560 Fannin St.
Scurlock Tower, 8th Floor
Houston, TX 77030
713.441.3780