Heart & Vascular Research


At the Houston Methodist Debakey Heart & Vascular Center and Department of Cardiovascular Sciences, we are dedicated to defining the future of medicine by accelerating discovery and delivery of new life-saving heart and vascular therapies and technologies to our patients' bedsides. In the spirit of Dr. Michael DeBakey, we continue to engineer innovations that advance the fields of cardiology, cardiothoracic and vascular surgery. We invite you to explore our research in all areas of heart and vascular medicine.
Clinical Research
Physicians at the Houston Methodist DeBakey Heart & Vascular Center are partnering closely with researchers to rapidly translate laboratory discoveries into clinical treatment options for patients. They are working towards improved understanding, and new treatments for rare, complex and difficult to treat diseases including cardiac sarcomas, other tumors and advanced heart failure. In addition, by serving as national and international principal investigators for several large clinical trials, our physicians have been at the forefront of many recent healthcare innovations for conditions like atrial fibrillation and procedures like transcatheter aortic valve replacement.
Learn more.
Preclinical Research
Our researchers with expertise in cardiovascular and stem cell biology, genetic engineering and lipid metabolism are providing new insights into areas like mechanisms of cardiac and vascular repair, applied platelet physiology, heart failure immunomodulatory therapies, adult stem cells for peripheral and coronary artery diseases, and therapeutic transdifferentiation, to name a few. Houston Methodist researchers involved in cardiovascular science research are also looking beyond surgery, implantable devices and traditional therapy to tap into the new field of regenerative medicine that harnesses the body's ability to heal itself, paving the way for the future of cardiovascular medicine.
Learn more.
COMMON ANTACID LINKED TO VASCULAR AGING AND HEART ATTACK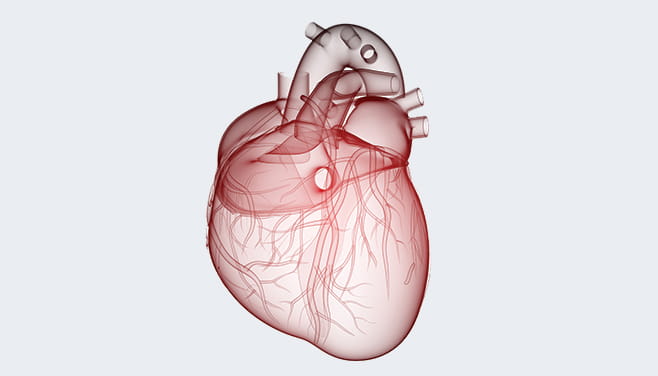 Houston Methodist researchers led by John P. Cooke, MD, PhD, show that Proton Pumps Inhibitors cause accelerated vascular aging leading to increased risk for heart disease, dementia and renal failure. Watch Dr. Cooke discuss his new paper.

TAVR Trial: Investigating New Artificial Heart Valve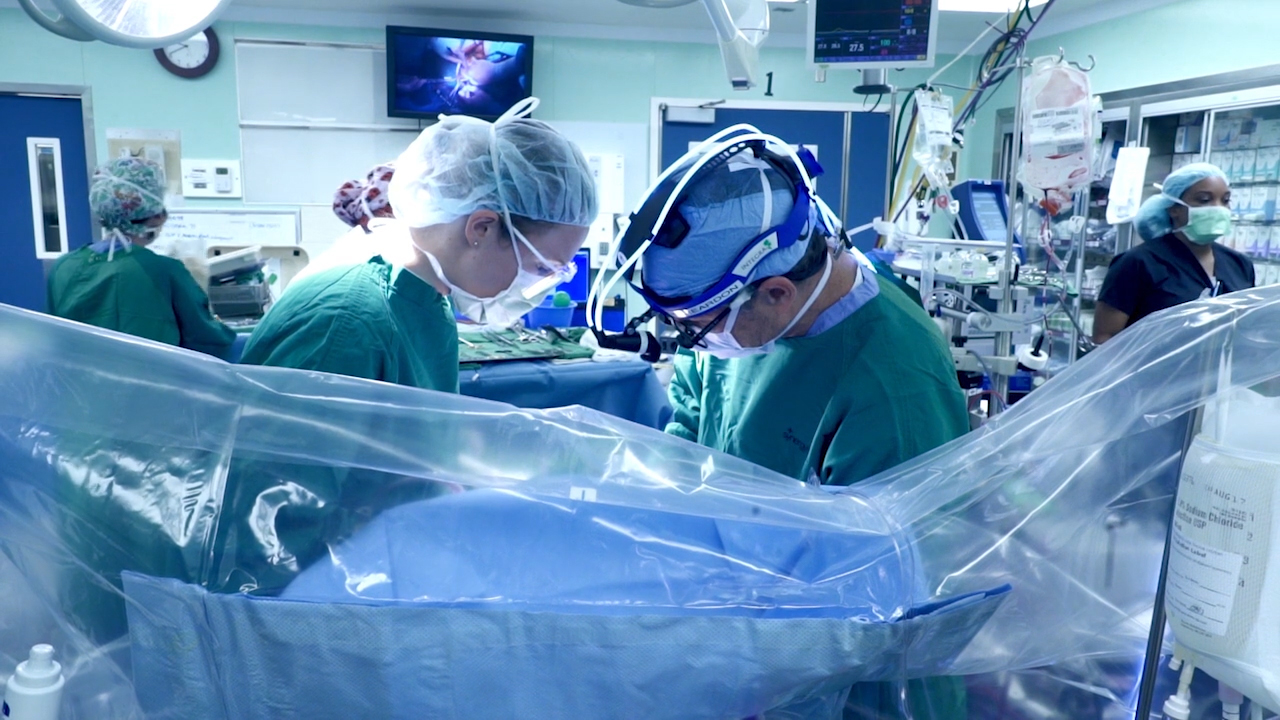 Houston Methodist Hospital is leading the way in the new expanded indication trial for the CoreValve® Evolut® R System, a minimally invasive treatment for aortic stenosis patients with failing aortic heart valves. Learn more >
3-D printing for tumor visualization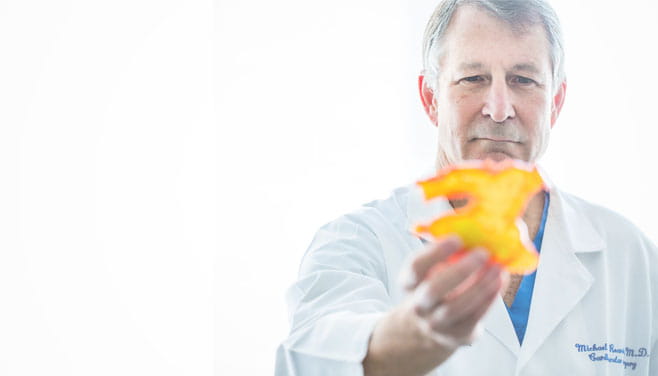 CoreValve Pivotal High Risk Trial Results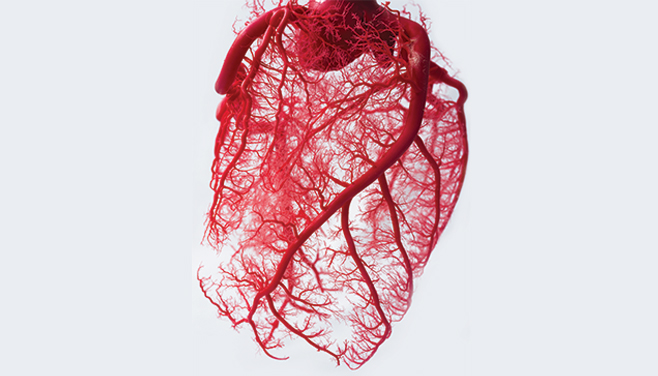 Results from the Medtronic CoreValve U.S. Pivotal High Risk Trial were published by Reardon et al., in the Journal of the American College of Cardiology. Learn more >