Message from the Program Director
A Message from the Program Director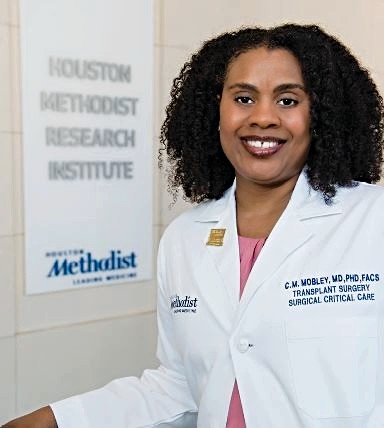 Welcome to Houston Methodist Surgical Critical Care Fellowship. I am delighted you are interested in our program.
Our trainees benefit from the long academic tradition of the House of Debakey and the immense academic resources of this storied institution. For generations, physicians have pursued their fellowship training at Houston Methodist Hospital and have been incredibly successful in various fields of surgery.
Our Surgical Critical Care fellowship endeavors to train competent and compassionate surgeons who will be leaders in the management of the critically ill. As a major teaching, tertiary hospital, we provide comprehensive exposure to various aspects of critical care in high acuity patients. Throughout your fellowship rotations and electives, you will have broad exposure to neuro, cardiovascular, surgical, transplantation while developing thorough knowledge and skills. We see our fellow as leaders and incorporate them into governance and administration initiatives. Fellows also receive formal instruction in point of care ultrasound, invasive and noninvasive hemodynamic monitoring, and have the opportunity to operate with emergency general surgeons.
We are laser focused on providing you an environment of inquiry, state of the art facilities and care, up to date clinical exposure and research. Above all else, the faculty and the department are dedicated to your professional success – the completion of your fellowship is just the first step in a shared journey of growth and mentorship. We hope to have the privilege of joining you along this journey.
I look forward to visiting with you.
Sincerely,
Constance M. Mobley, MD, PhD, FACS
Associate Director of Liver Transplantation
J.C. Walter Jr. Transplant Center
Associate Surgical Director of Liver Transplantation
Medical Director, Surgical & Liver ICU
Program Director, Surgical Critical Care Fellowship
Houston Methodist Department of Surgery
Assistant Professor of Surgery
Weill Cornell Medical College
Adjunct Assistant Professor
Texas A&M College of Medicine