MITIE: Houston Methodist Institute for Technology, Innovation & Education


The Houston Methodist Institute for Technology, Innovation & Education (MITIE
SM
) is an innovative virtual hospital and hands-on clinical training facility for health care professionals seeking to maintain excellent procedural skills and acquire new proficiencies. We aim to improve patient safety through these educational pursuits and to conduct research on skills acquisition and technological development.
MITIE was founded by executive director,
Barbara Lee Bass, MD
, the John F., Jr. and Carolyn Bookout Presidential Distinguished Chair of the Department of Surgery, former chair of the Board of Governors for the American College of Surgeons, and three-term member of the Board of Regents and chair of the American Board of Surgery.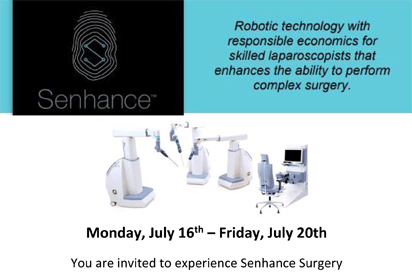 SENHANCE SURGERY EXPERIENCE PRESENTED BY TRANSENTERIX


Senhance is robotic technology with responsible economics for skilled laparoscopists, that enhances the ability to perform complex surgery.
You are invited to experience Senhance Surgery here at MITIE.
We are offering five days of 1-on-1 sessions here at MITIE, starting Monday, July 16th, 2018.
Visit the
event page
for more information, including event times, registration, and extras.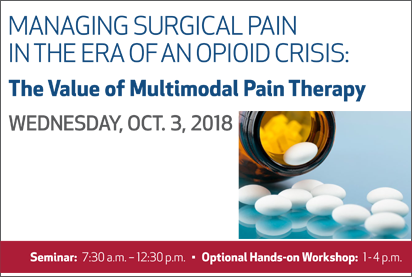 MANAGING SURGICAL PAIN IN THE ERA OF AN OPIOID CRISIS:

The Value of Multimodal Pain Therapy: Seminar and Hands-on Workshop
WEDNESDAY, OCT. 3, 2018
---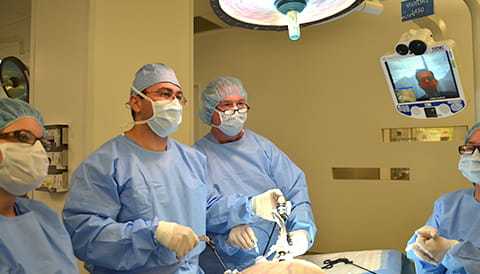 MITIESM
demonstrates how telementoring expands the reach of experienced clinical mentorship from epicenters of health care innovation to benefit patients around the world.
Read more in the Houston Chronicle >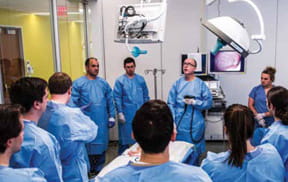 A New Home for Surgical Education

The Houston Methodist Institute for Technology, Innovation & Education offers practicing physicians a platform to hone their technique and safely adopt new technologies. Read the entire article about MITIE in the
March issue of the TMC Pulse
.
---
Houston Methodist Institute for Technology, Innovation & Education
6670 Bertner Ave., 5th Floor
Houston, TX 77030
Email:
mitie@houstonmethodist.org
713.441.7912
1.888.MITIETX (888.648.4389)
Fax: 713.363.7888