ABOUT THE PROGRAM DIRECTOR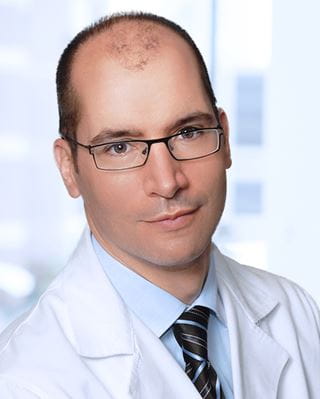 Miguel Valderrábano, MD, FACC is the program director for the Clinical Cardiac Electrophysiology Fellowship program.

Dr. Valderrábano attended medical school in Madrid, Spain, graduating in 1994. Thereafter, he completed his Internal Medicine, Cardiology and Cardiac Electrophysiology training in Los Angeles, at the UCLA, VA program, and at Cedars-Sinai Medical Center, where he also completed a basic research fellowship funded by the American Heart Association. Following training, he joined the faculty at the UCLA David Geffen School of Medicine, where he continued his basic and clinical research as Assistant Professor of Medicine. In 2006, he became the Director of the Division of Cardiac Electrophysiology at the Houston Methodist Hospital, and Associate Professor or Medicine at Weil Cornell School of Medicine. His research evolved from basic mechanisms of electrical excitation, propagation and cardiac fibrillation using optical mapping in ex vivo hears and cultured cardiomyocytes, to more translational and clinical aspects of cardiac electrophysiology.

He has pioneered novel treatment approaches for ablation of cardiac arrhythmias, including the procedure of retrograde ethanol infusion in the vein of Marshall as an ablation tool in the treatment of atrial fibrillation and flutter. He has led an NIH-funded multicenter clinical trial to validate this approach. He also expanded the retrograde venous ethanol infusion technique to ablation of refractory ventricular tachycardia. He is also known for his contributions in left atrial appendage occlusion procedures for stroke prevention in atrial fibrillation. Besides his work in original research, he actively participates in clinical trials in novel treatments of cardiac arrhythmia.
Miguel Valderrábano, MD, FACC
Program Director, Clinical Cardiac Electrophysiology Fellowship
Lois and Carl Davis Centennial Chair, Methodist DeBakey Heart and Vascular Center
Associate Professor of Medicine, Weill College of Medicine, Cornell University
Director, Division of Cardiac Electrophysiology, Department of Cardiology
Stay Connected with the Department of Cardiology at Houston Methodist
Program CoNTACT
Program Director