Preclinical Device Development
Houston Methodist is excited to help clients with development and preclinical testing of their medical devices. The Center for Rapid Device Translation at Houston Methodist is central in leveraging to our external clients the translational resources available to our internal investigators.
The Center consists of extensive, multifaceted facilities and access to experts aimed at assisting medical device companies achieve preclinical device testing in Good Laboratory Practice (GLP) and non-GLP environments. Our experts are entrepreneurs and innovators who have first-hand experience in the development of medical technology. Through the Center, clients gain access to clinicians, scientists and professionals with laboratory and regulatory expertise who carry out best practices to progress medical devices through regulatory review of their technology.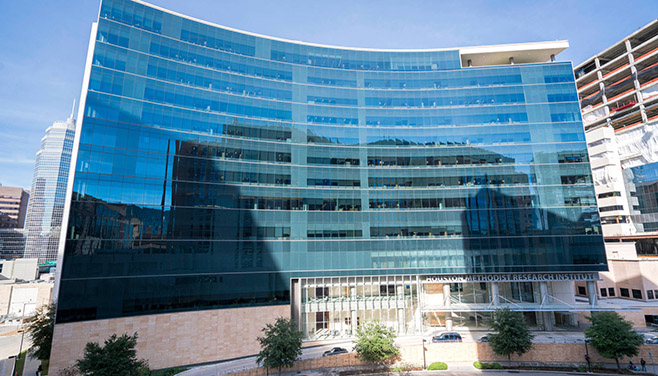 The Center for Rapid Device Translation offers the following core services:
Comparative Medicine Program employs veterinary staff and animal facilities for conducting small- and large-animal GLP and non-GLP preclinical studies that follow all FDA guidelines.
Preclinical Catheterization Core is a state-of-the-art environment that tests and trains physicians, nurses and technologists in the use of medical devices in preclinical or inanimate models.
cGMP Core provides internal investigators and academic or industry partners with a cGMP (Current Good Manufacturing Practice) compliant and cost-effective route to translating novel therapeutics and devices to the clinic.
Translational Imaging Core offers access to high-performance imaging for preclinical and clinical investigative studies.
Houston Methodist Institute for Technology, Innovation & Education Houston Methodist Institute for Technology, Innovation & Education (MITIESM) is designed for external clients, offering a research and hands-on training facility for health care professionals.
Machine Shop Core develops experimental prototypes of medical devices and fabricates custom-made laboratory equipment according to detailed specifications.