Online Training & Resources

We are dedicated to making the best cardiovascular education accessible to physicians and trainees around the world through DeBakey CV Education Online. Now learners can watch nearly all of our symposia and lectures online via YouTube and participate in remote conferences.
DEBAKEY CV EDUCATION YOUTUBE
Visit our YouTube channel to view a complete library of DeBakey CV Education videos. Watch lectures from past courses, weekly conferences, interviews with guest speakers, how-to videos, and more. Watch >
DEBAKEY CV EDUCATION facebook
Following us on Facebook is a great way to keep up to date with the latest news and events from DeBakey CV Education. Watch live lectures, read interesting journal articles, learn about upcoming events, and discuss content with users from around the world. Follow us >
LIve Streaming
We offer live streaming of select DeBakey CV Education courses through a variety of media, including interactive webcasts, YouTube, and Facebook.
online cme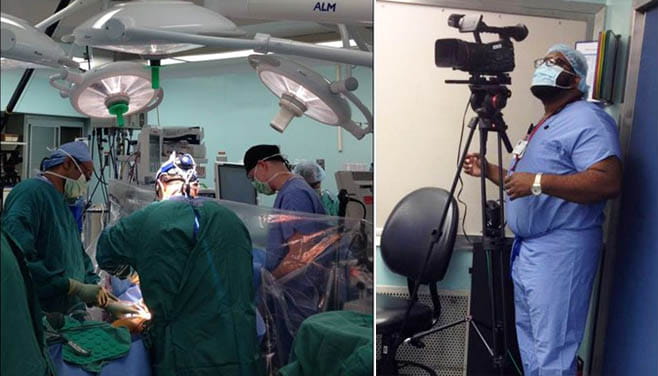 Can't make it to Houston for a conference? We have you covered. Many of our courses offer live and on-demand webcasts for CME credit. Our production specialists broadcast DeBakey CV Education events in full audio and high-definition video so that you can learn from the convenience of your home or office.
Live webcasts give you the full course experience—you can even participate in real-time Q&A with lecturers and chat with fellow participants. Learn more >