DeBakey CV Education's Skills Academy gives you the opportunity to take what you learned in lectures and hone your skills with expert-led, hands-on training. We offer courses for healthcare professionals of all levels, from teaching the basics of suturing to first-year medical students to training advanced TAVR techniques to seasoned physicians. Our hands-on courses offer invaluable training in the latest cardiovascular techniques and devices, with opportunities to practice on a variety of models and simulators in the cardiology, cardiac surgery, and vascular surgery arenas.
Diverse course offerings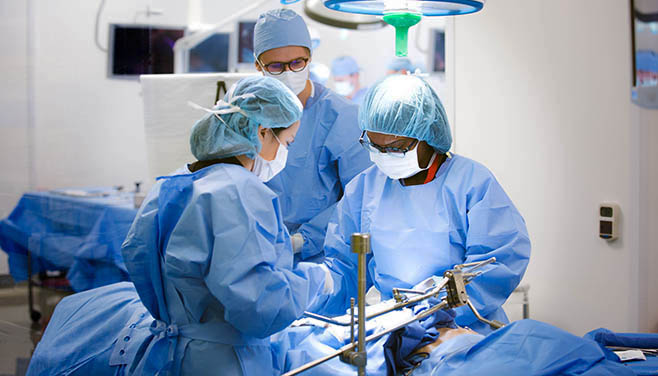 Our training programs span cardiovascular medicine, focusing on cardiology, vascular surgery, cardiothoracic surgery, interventional cardiology, electrophysiology, imaging and more. Moreover, we have courses designed for nearly all members of the healthcare team — including nurses, technicians, emergency personnel, and support staff — at every stage in their careers. Course catalog >
World-class faculty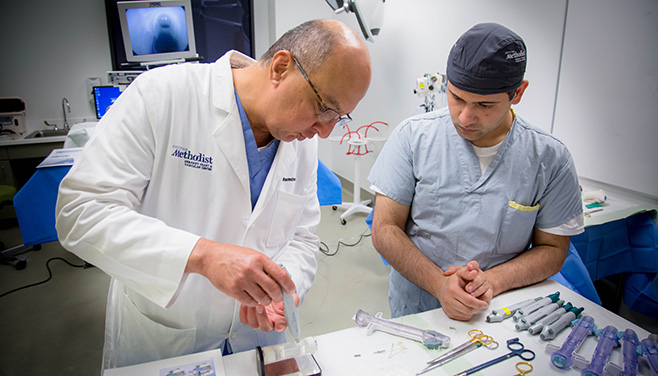 Houston Methodist DeBakey Heart & Vascular Center's faculty of renowned clinicians and surgeons are dedicated to educating the next generation of cardiovascular physicians. Our faculty — along with experts from around the world — are involved with every step of event planning and teaching, ensuring that learners receive the most up-to-date and relevant clinical training. Meet our faculty >
STATE-OF-THE-ART FACILITIES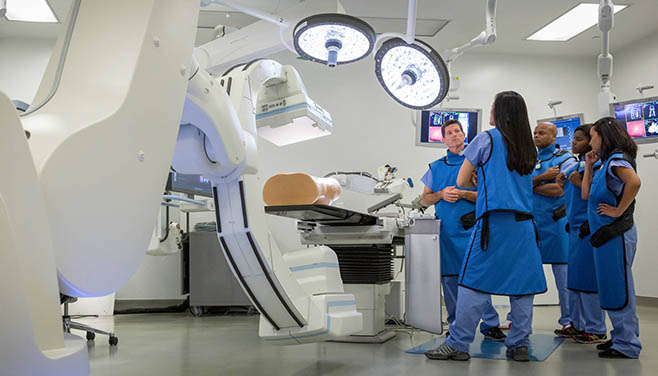 The Methodist Institute for Technology, Innovation & Education (MITIESM) is a virtual hospital equipped with the latest imaging technologies, hybrid operating room, customizable training stations, conference space and more. Trainees at MITIE can move seamlessly between training and clinical settings, interacting with physicians in Houston Methodist's operating rooms and laboratories through real-time telemedicine in the MITIE Med Presence Suite or walking to the new Walter Tower next door.
prime location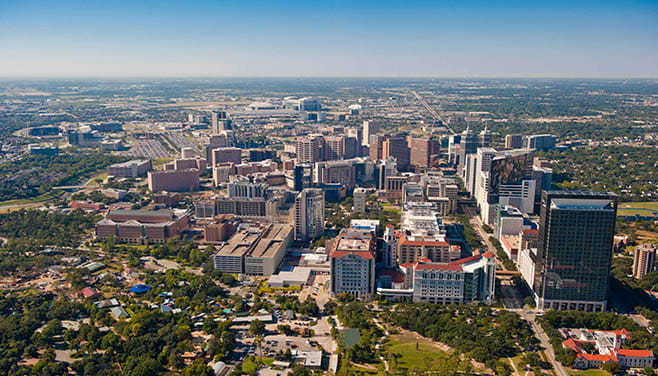 Houston Methodist is located in the heart of the Texas Medical Center (TMC) in Houston, Texas. The TMC is the world's largest medical complex, boasting eight academic and research institutions and 21 hospitals that serving over 7 million visitors per year. Houston's vibrant cultural scene offers endless entertainment, and the TMC is only a short walk or train ride from dozens of world-class restaurants, museums, and art and sports venues. Visit Houston >
MODELS
We believe that hands-on training should be as realistic as possible. Thus, our trainees practice on a variety of models, from cadavers to animal models to simulators. We are constantly updating our model inventory. Currently available models include:
Vascular International Endo Tower
Heart WorksTransthoracic Echocardiography (TTE) Simulators
Heart Works Transesophageal Echocardiography (TEE) Simulator System
Angio Mentor Suite
Simbionix Dual Leg Simulator
Simbionix Upper Half simulator/Angio Mentor Endovascular Surgical Simulator
Chamberlain Thorax Model
daVinci Surgical System
Vascular International Aortic, Carotid Artery and Peripheral Models