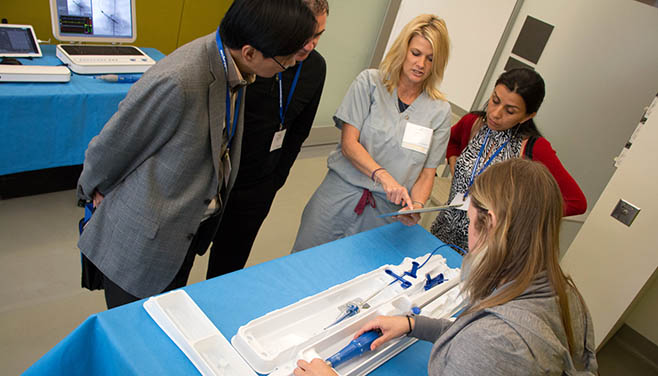 This Southwest Valve Summit highlights case-based decision making for the accurate diagnosis and effective treatment of heart valve disorders. With an emphasis on functional anatomy, imaging innovation and percutaneous valve interventions, the course is designed to engage and educate a variety of cardiovascular healthcare professionals. This interdisciplinary summit exposes participants to the most relevant medical, surgical and interventional options for contemporary patient care. The topics, cases and discussions will include both accepted and controversial treatment paradigms and will offer novel perspectives and recommendations to all members of the heart valve team.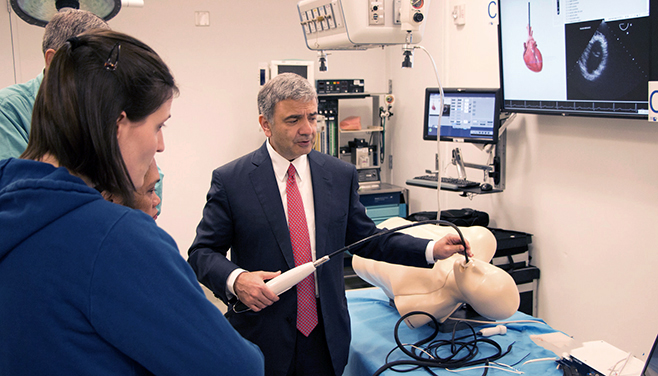 This conference is organized into multiple dynamic sessions over three days. Houston Methodist DeBakey Heart & Vascular Center's world-class physicians lead sessions that include live case transmissions (allowing participants to view and communicate with surgeons in the operating room in real time), didactic lectures and discussions, case studies and debates. In between sessions, attendees can explore exhibits featuring the latest heart valve medical technology and network with experts.
Target Audience
Cardiologists, cardiovascular surgeons, anesthesiologists, internal medicine specialists, cardiovascular imaging technologists, cardiovascular fellows and residents, and physician assistants and nurse practitioners in the cardiovascular specialties will benefit from this course.
Upcoming Events
There are no upcoming events for Southwest Valve Summit.
Houston Methodist Research Institute
6670 Bertner Ave.
2nd Floor
Houston, TX 77030