Pumps & Pipes harnesses the brainpower behind three of Houston's leading industries: medicine, energy and aerospace. Since 2007, Pumps & Pipes has been bringing together leaders from industry, academia and the community to collaborate and solve problems by "exploring your neighbor's toolkit." Each year culminates in an exciting conference featuring speakers from around the world, hands-on exhibits showcasing innovative technology and unparalleled networking opportunities.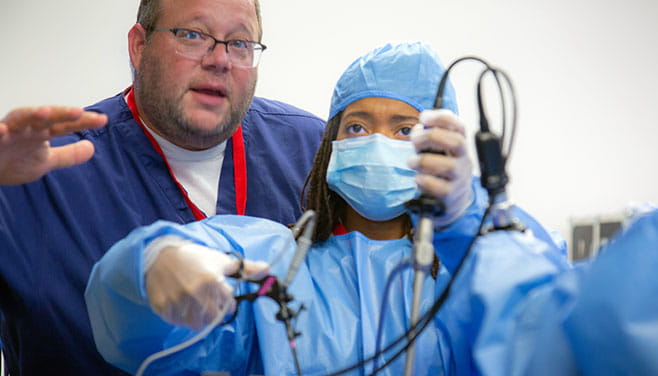 Pumps & Pipes Mission:
Provide a platform to bring together professional groups who may not otherwise have the opportunity to interact for the transfer of knowledge and technology know-how
Be the leader in promoting cross-industry collaboration to solve challenging Pumps & Pipes problems
Help strengthen the educational offerings in science, technology, engineering, arts and mathematics (STEAM)
To learn more about Pumps & Pipes, please visit www.pumpsandpipes.com.
Target Audience
Pumps & Pipes welcomes innovative thinkers from medical, energy and aerospace industries and community professionals and leaders.
Upcoming Events
2021 Conference
Pumps & Pipes 15 will be held on December 6, 2021. For more information about P&P events and opportunities, or to sign up for the Pumps & Pipes newsletter, visit www.pumpsandpipes.org. Click the link below to register..
Houston Methodist Research Institute
6670 Bertner Ave., 5th Floor
Houston, TX 77030