Multimodality Cardiovascular Imaging Symposium
Knowledge of various imaging modalities is critical to understanding their advantages, limitations and appropriate use in patients with ischemic heart disease, heart failure, atrial fibrillation, cardiomyopathy, masses, valvular disease and aortic disease. This symposium offers attendees didactic lectures from world-class experts, small-group tutorials in each imaging modality and hands-on experience with heart specimens to better visualize and understand cardiac and valvular structure and enhance correlations with cardiac imaging.
Throughout this three-day conference, attendees will learn from expert-led didactic sessions, question and answer forums, panel discussions, small-group case study discussions, and live and taped case studies from imaging laboratories.
Target Audience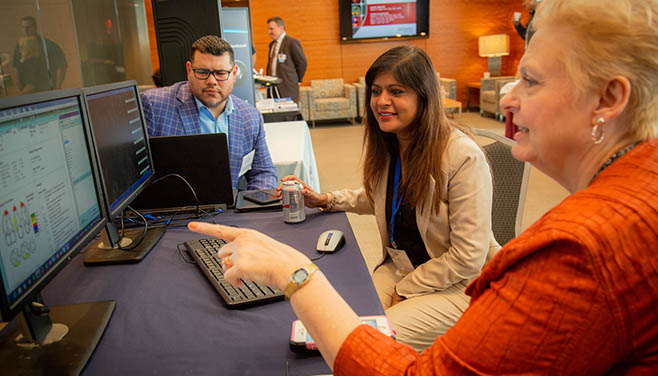 Cardiologists, cardiovascular surgeons, internists, anesthesiologists, radiologists, critical care physicians, advanced cardiovascular practitioners, fellows in training, cardiovascular nurses, sonographers and cardiovascular imaging technologists in areas such as echocardiography, nuclear cardiology, cardiac CT and cardiac MRI will benefit from this course.
UPCOMING EVENTS
2020 Symposium
The tenth annual Multimodality Cardiovascular Imaging Symposium will be held on September 19-21, 2020, at the Westin Fort Lauderdale Beach Resort in Fort Lauderdale, Florida. Please refer to the registration page for more details.
The Westin Fort Lauderdale Beach Resort
321 N Fort Lauderdale Beach Blvd
Fort Lauderdale, Florida 33304