Save a Life: Free CPR Training for the Public
DeBakey CV Education is excited to offer free hands-only CPR training and certification to hundreds of Houstonians each year. Participants learn CPR in under 30 minutes and go home with the skills to save a life. Join us for a morning of hands-on learning, presentations from Houston Methodist faculty and live entertainment.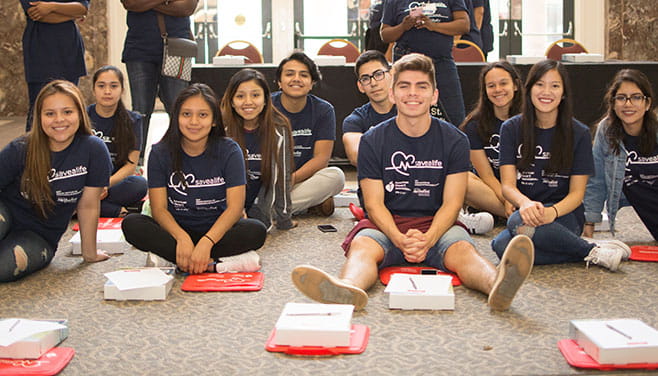 Cada año, DeBakey CV Education ofrece entrenamiento y certificación de resuscitación cardiopulmonar (RCP) a cientos de Houstonianos. Los participantes aprenderán la RCP en menos de 30 minutos y se llevarán importante conocimiento sobre cómo salvar una vida usando solo las manos. Acompáñenos para una mañana de aprendizaje práctico, presentaciones de la facultad de Houston Methodist y entretenimiento en vivo. Entrenamiento disponible en Inglés y Español.
Target Audience
Free to the public; gratis para el público.
Upcoming Events
2020 Program
There are no upcoming events scheduled. Please check back for registration information.
No hay próximos eventos programados. Para más información y para registrarse, por favor vuelva a visitar esta pagina.
Houston Museum of Natural Science
5555 Hermann Park Dr.
Houston, TX 77030