matters of the heart: Cardiovascular Nursing Conference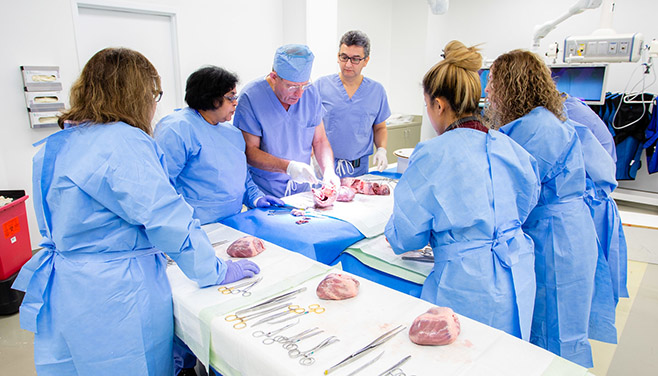 This year's cardiovascular nursing conference theme is "Structural Heart Advances for the Future." Structural heart disease (SHD) is one of the most exciting and fastest-growing fields in cardiovascular medicine and nursing. Advancements in cardiovascular technology have allowed previously improbable procedures to become the norm. This one-and-a-half day conference covers the latest guidelines, therapeutic approaches, recent trends, pathophysiology, patient selection and treatment options for SHD. Attendees will learn via didactic sessions, panel discussions, poster presentations and hands-on demonstration of the latest devices used to treat SHD. For those who complete the course, CNE credit is available.
Learning Objectives
Upon completion of this continuing nursing education activity, the participant should be able to:
Identify and use current evidence-based guidelines in practice to improve patient outcomes
Recognize effective optimization methods before cardiac/cardiovascular surgery to improve patient satisfaction and outcomes
Demonstrate cardiovascular postoperative management to enhance patient recovery after surgery
Formulate strategies to manage postoperative cardiovascular surgical complications
upcoming events
2021 Cardiovascular Nursing Conference
The dates for the next Matters of the Heart Nursing Conference have not yet been announced. Please check back for more details.
Houston Methodist Research Institute
6670 Bertner Ave., 2nd Floor
Houston, TX 77030