Adult Congenital Heart Symposium
For the first time in history, patients born with congenital heart disease are surviving and even thriving in adulthood, many with a normal life expectancy. As a relatively new patient population, many individuals are lost in the system as they transition from pediatrics to adult physicians. Recognizing this challenge, Houston Methodist DeBakey Institute for Cardiovascular Education & Training created the Adult Congenital Heart (ACH) Symposium. This popular annual event has earned a reputation as a unique opportunity for patients, family, caregivers and healthcare team members to learn more about care and treatment options from leading ACH experts.
The event is split into two sections: the Patient & Family Celebration and a Health Professionals Course for CME credit.
Target Audience
Cardiovascular RNs and APRNs will benefit from this course.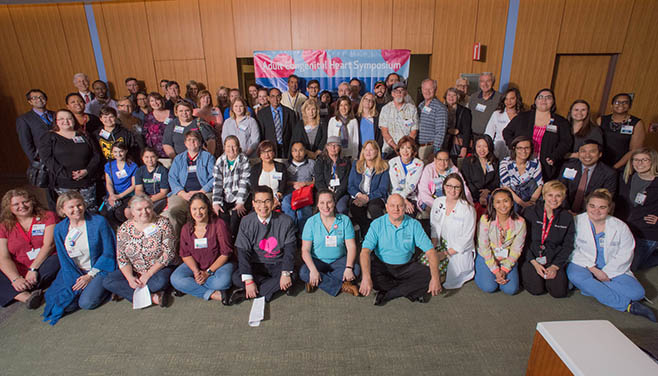 Patient and Family Celebration: Adult congenital heart patients, families and caregivers learn the latest treatment techniques and management tips that will enable them to live their lives to the fullest. Guests will learn from lectures and hands-on stations covering everything from CPR training to valve devices. The celebration will wrap up with a social hour where patients can mix and mingle with other adults sharing similar circumstances.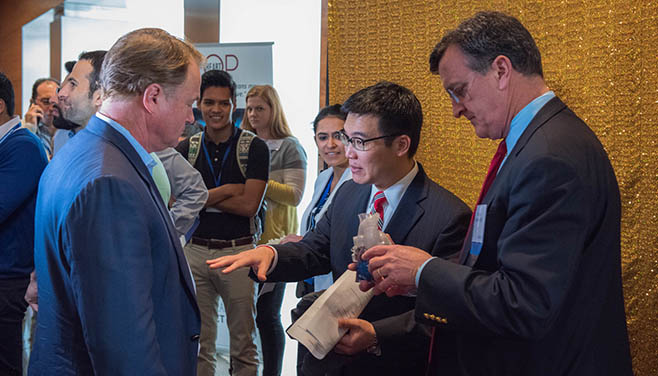 Health Professionals Course: Internists, family practitioners, obstetricians and generalists will benefit from this course. Because treating ACH patients is a relatively new phenomenon, physicians from all fields should develop an understanding of this challenging condition. This educational program focuses on the basics of ACH disease using didactic lectures and panel discussions from experts.
Learning Objectives
The Patient and Family Celebration lasts approximately four hours and includes:
Lessons and tips from adult congenital heart experts
Hands-on training and demonstrations
CPR class
Health screenings
Social hour with ice cream, photo booth and more
Upon completion of the Healthcare Professionals Course with CME credit, the participant should be able to:
Describe the basic anatomy changes in common adult congenital heart issues
Describe when to intervene and when to refer congenital heart conditions
Understand important measures for maintenance and preventive care in adult congenital heart disease
Identify the early signs of a congenital issue
upcoming events
2021 Adult Congenital Heart Symposium
The seventh annual Adult Congenital Heart Symposium will be held on November 6, 2021. Please check back for more details.
Houston Methodist Institute for Technology, Innovation & Education (
MITIESM
)
6670 Bertner Ave., 5th Floor
Houston, TX 77030