Action STAT Nurse & Physician Assistant Boot Camp

Action STAT is a boot-camp-style weekend course that offers hands-on training for nurse practitioners and physician assistants practicing in a hospital-based setting. The conference is designed to enhance knowledge in patient management and evidence-based approaches to care in a hospital setting.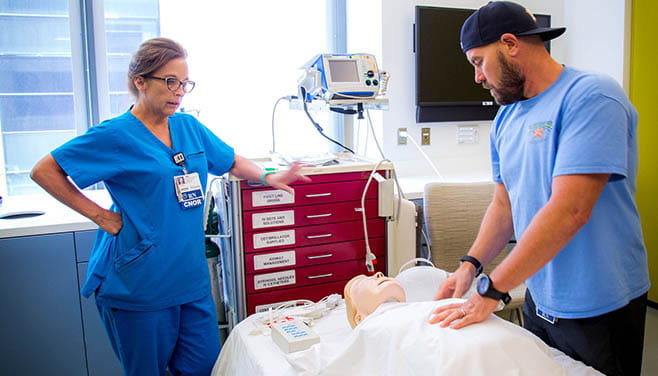 Houston Methodist faculty will lead didactic, Q&A and case presentation sessions on the latest diagnostic and treatment options. Focus areas include:
Cardiology/cardiovascular medicine
Pulmonology
Neurosurgery
Emergency medicine
Professional development
Join us for this unique opportunity for cutting-edge continuing education and networking.
Target Audience
This course is intended for hospital-based nurse practitioners and physician assistants in all specialties, nurse practitioner and physician assistant students, registered nurses and pharmacists.
UPCOMING EVENTS
2021 Boot Camp
The dates for the next Action Stat Boot Camp have not been announced. Please check back for more details.
Houston Methodist Institute for Technology, Innovation & Education (
MITIESM
)
6670 Bertner Ave., 5th Floor
Houston, TX 77030